I have been going to the Venice Biennale regularly since 1999 so this was a rather significant one, my 10th biennale. The excitement was palpable since this was a long-awaited edition, one being missed due to Covid. The 59th Venice Biennale, which ran from 23 April to 27 November 2022, also had a change of president.
Paolo Burrata, a former minister and economist, served as President of the Venice Biennale from 2008 to 2020, for twelve long years. This 59th edition of the biennale has Roberto Cicutto, a veteran Venetian film producer, as its new president.
The curator appointed by President Cicutto for the 59th edition of the Biennale was Cecilia Alemani. Based in New York, Alemani has previously been the director and curator of High Line Art, a public art gallery presented by the High Line in New York. She has also served as the artistic director of the first edition of Art Basel Cities held in Buenos Aires. This is not her first stint of curation associated with the Venice Biennale. In 2017, she curated the Italian pavilion of the biennale.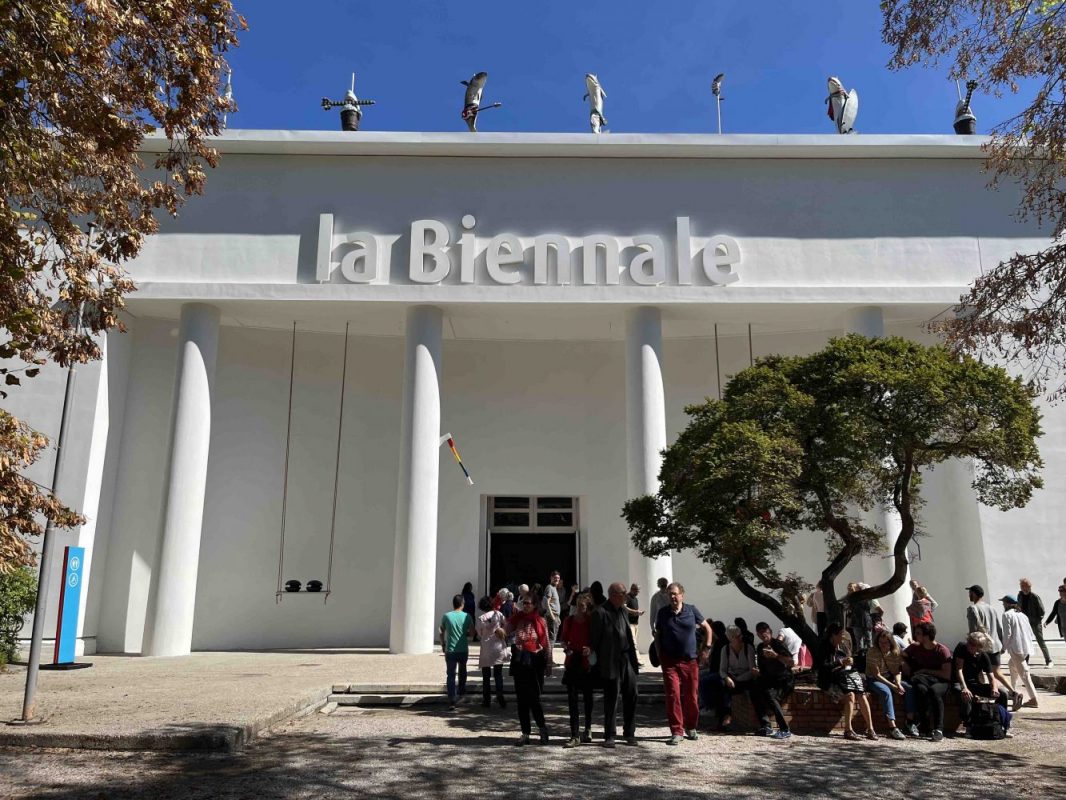 Preparations for the biennale had started during Covid-19 pandemic, when travel was not possible and technology played a crucial role. Cecilia Alemani, the curator, had many studio visits through Zoom. The texture of the curatorial content too changed. Alemani took inspiration from Mexican-British surrealist artist and novelist Leonara Carrington. In her curatorial note, she says,
The exhibition The Milk of Dreams takes Leonara Carrington's otherworldly creatures, along with other figures of transformation, as companions on an imaginary journey through the metamorphoses of bodies and definitions of the human'. She also talks about how this exhibition is guided by questions like 'how is the definition of human changing? What constitutes life, and what differentiates plant and animal, human and non-human? What are our responsibilities towards the planet, other people, and other life forms? And what would life look without us?
As is my normal pattern, I like to begin by seeing the curator's pavilion at Giardini. And then I moved to the more experimental space of the Arsenale. The spaces are large, and the visual splendour and impact of the two prominent spaces of the Biennale are compelling in their own ways. For the 59th Biennale, Alemani has created five mini segments throughout history conceived as time capsules, each one having a wide ranging transhistorical approach.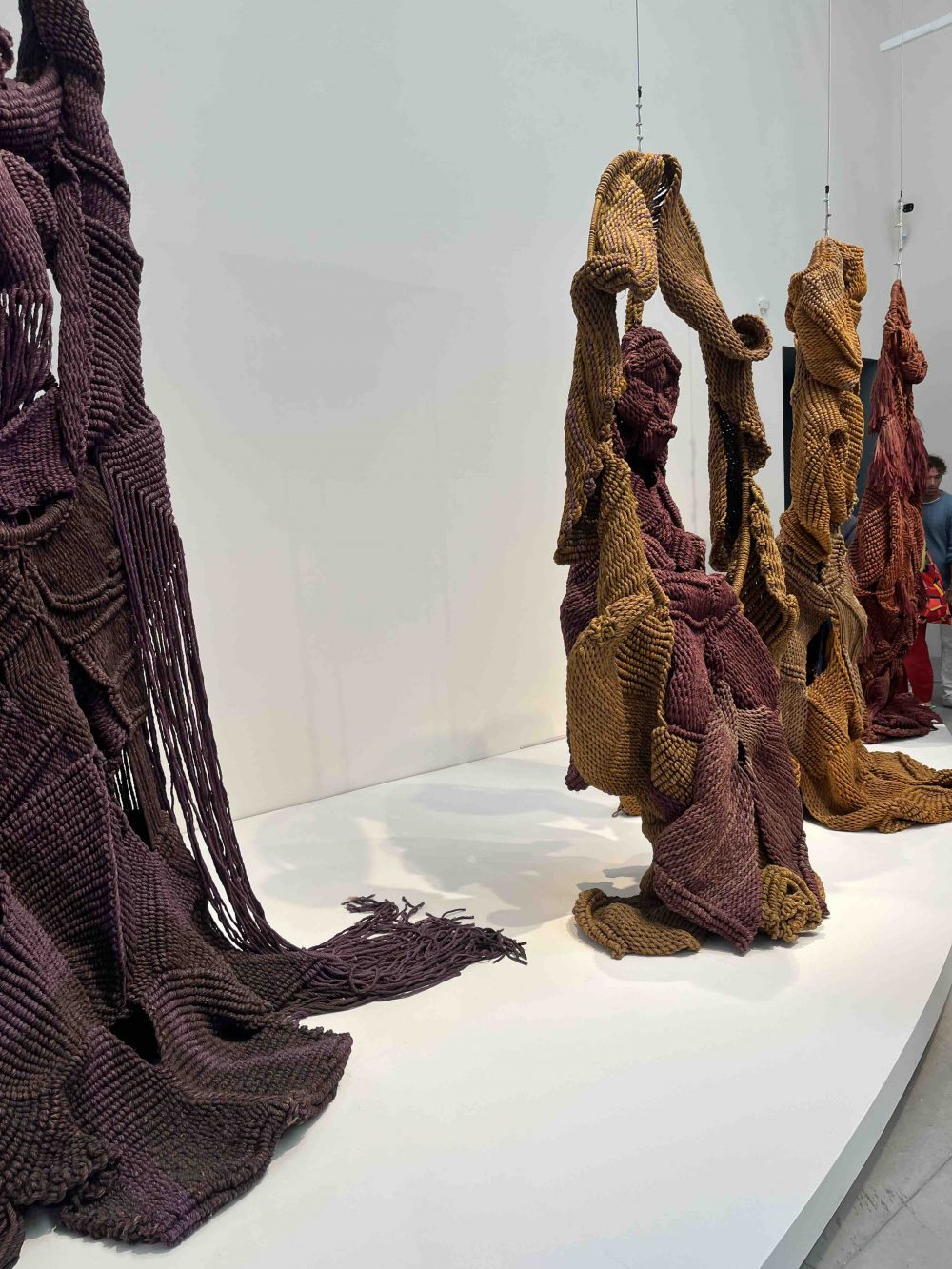 It was a real pleasure to spot Leonara Carrington's little diaries hidden in an obscure corner. The diaries were intimate and alluring. Carrington, who liked to tell people that she was made rather than born, was interested in interpreting how she looked at female sexuality. In her work Portrait of Dr Morales and Map of Down Below, she offered insight into her experiences and life whilst being institutionalized for three long years. Carrington, who was influenced by Celtic legends in her childhood, explored and drew from mythology, astrology and cabalistic literature. The effect of local myths was clearly visible in her work Portrait of the Late Mrs Partridge which also reflected the artist's flair for drama in the way she portrays her as a holy medieval icon.
What was particularly interesting for me was to see two Indian artists in two different venues. First, Mrinalini Mukherjee in the main pavilion with her work that fused abstraction and figuration with influences from nature, ancient Indian sculpture, modern design, and local artisanal traditions. Second, the Pune based artist Prabhakar Pachupate looked at the ecological destruction caused by the mining industry and the consequences of time, through His work The Close Observer, an amalgamation of surrealism and abstraction, was part of the large exhibition in Arsenale.
The Biennale had more than 200 artists from different countries. And it goes to the credit of Alemani that she picked more than 180 artists who had never been in International art exhibitions. In the long 127 history of the oldest biennale of the world, the majority of artists were women, and gender non-conforming artists. It also revealed the thoughts of many artists who saw the end of anthropocentrism, a key word in the literary and visual language of the present time.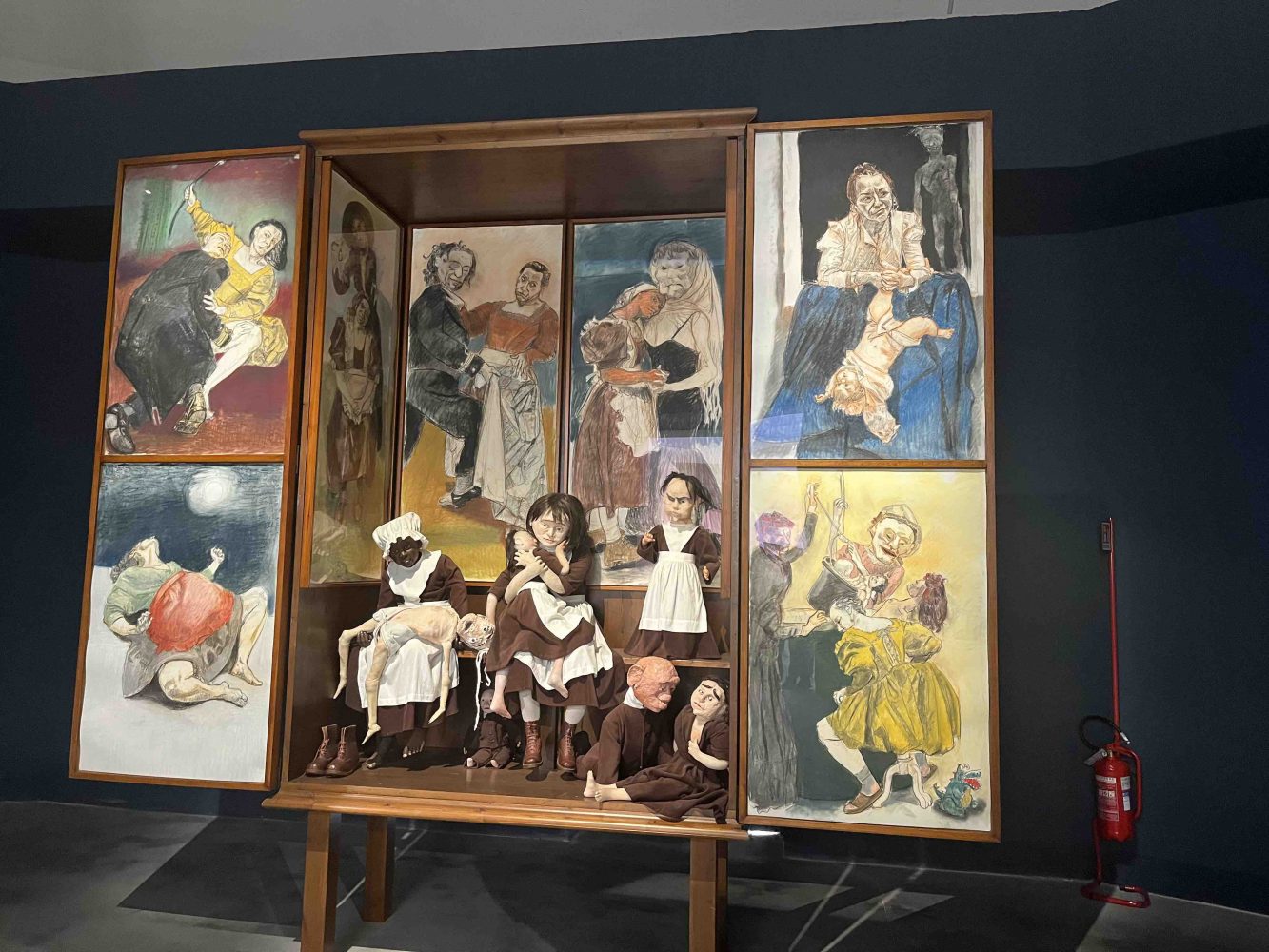 A few individual artists, some pavilions and some parallel events stood out for me. The room of the Portugues-British artist Paula Rego with paintings and assemblages presented a darkly seductive room where form, colour, social reality, played with a symbiotic energy. The tremendous use of technology in the Korean Pavilion is also notable for what it does to the medium of art.
In the American pavilion, we are greeted by Simone Leigh's Brick House—part woman, part building. Built on a massive scale, it has a towering presence, and it references a racist past commenting on labour and the bodies of black women. Pilvi Takala's Close Watch , which is part of the Finland pavilion, depicts how control and surveillance are enforced and eventually humans govern each other's behaviours.
Anish Kapoor had installed a large body of his work at his own Palazzo Manfrin and it is always a pleasure to view a large body of an artist's work in a concerted space. Palazzo Grassi had Marlene Dumas' "open end", in collaboration with its curator Caroline Bourgeois and the hauntingly beautiful Anslem Kieffer at Palazzo Ducale were a few artworks that stuck with me.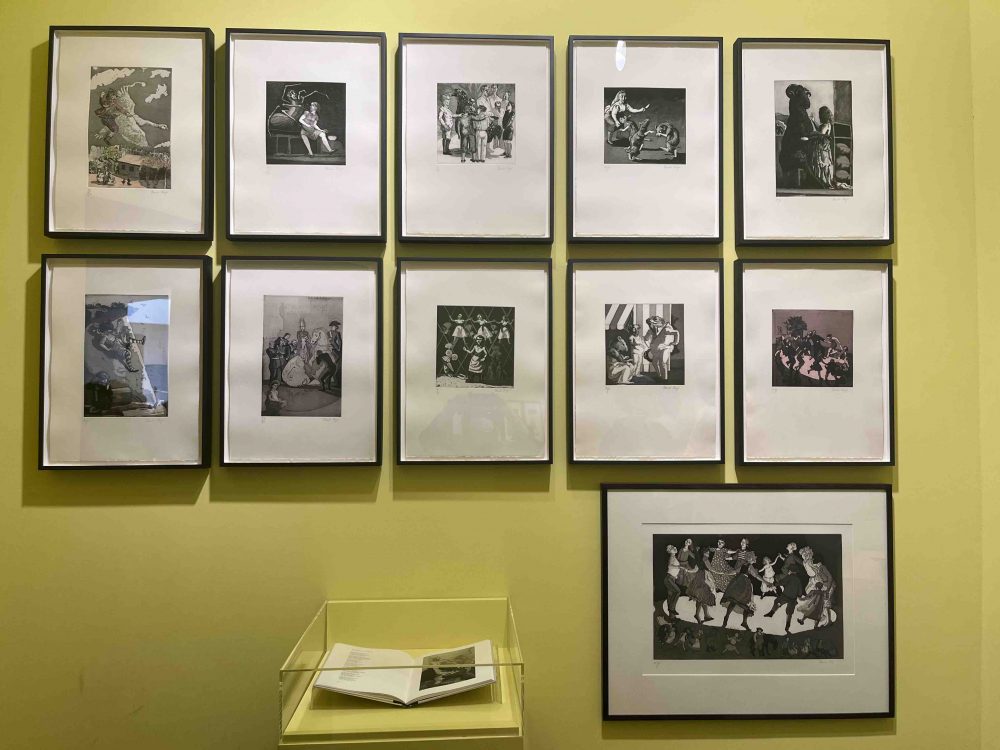 As a long-time viewer of the Venice Biennale, I was particularly struck by the challenges of the post-human condition which Alemani engaged with. Ecology, technology, mental health, and the human body became key concerns for Alemani. Women, bodies, cyborgs, and many more conceptual post-human conditions challenged the Western modern vision of the human being. As a viewer and art historian, this edition of the biennale made me realise that art and artists keep showing us new ways of living, coexisting, sustainability and countless possibilities of transformation and evolution.
Naturally, work of this scale and public viewing brings out sharp voices of criticism as well. This is vital to the growth and evolution of the Biennale itself. However, I would like to conclude with what Alemani had in mind. 'The freedom to meet people from all over the world, the possibility of travel, the joy of spending time together, the practice of difference, translation, incomprehension and communion.'
'The Milk of Dreams', Biennale Arte 2022, The 59th International Art Exhibition, Venice, Curated by Cecilia Alemani, 23 April–27 November 2022.