It has been a momentous journey for Indian art from the by lanes of Hauz Khas village to swanky locations in luxury malls in the cities which dot the cultural landscapes of the country. As the prices soared over 500 % post 2003, so did the growth of galleries go up manifold and suddenly we had everyone who wanted to be a gallerist most of them being collectors themselves.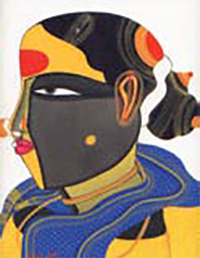 As they say that every 
chef does not run a good restaurant, similarly an artist or a collector does not make a good gallerist. Running a gallery requires a different skill set. Let us look at the evolution of galleries to see how they have evolved, most of
 the galleries run in India are still run by what I call "Desperate Housewives" or the "Auntyji" gallery. Now, the Auntyji is the wife of a successful corporate head who suddenly finds out that the easiest and low cost way of making money is selling art.
The model is simple, most of them have
 a vacant floor or basement in their house because
 most of them are from affluent backgrounds and there starts the gallery. The investment is cheaper; get any work coming from the Baroda and Kolkata stable and sell it at a mark up of 33 to 100% depending upon the customer. There 
is no focus on anything except selling the work and making the money. The prices are fixed illogically on the number of people in a work, so a Vaikuntam work which has bright Telangana women featured as a trademark style and popular in social circuits will be priced on basis of how many ladies are painted in the painting, 1 lady for 3 lacs and 2 for 5 lacs!
In 2004, the scene started changing and some galleries came on the forefront of this new movement of Indian contemporary art while some of the older established ones evolved with time and had a new avatar. Between 2004 to 2010, one of the most prominent poster boy gallery of the Indian contemporary art space came and then shut shop but left a big mark on the scene. Bodhi Art gallery came in with a flourish in 2004 and changed the rules of the game, the artists were flown business class to art openings, the galleries looked good and the staff even better, the catalogues were of a quality that I do not even see till now. Due to all these ancillary costs prices went through the roof and artists on Bodhi roster went up 500% in months. It fuelled a boom and speculation
 in the contemporary art space which was never seen before. After 4 years of a heady rise, the recession hit and in a speculative market where positions had to be unwound, Bodhi finally shut shop.
So here are some of my favourite galleries in the Indian contemporary art space and why…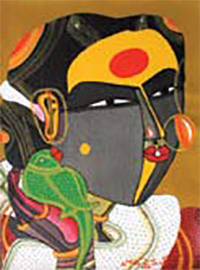 Parallel to Bodhi or even before, there was a new movement happening with galleries redefining the Indian contemporary art space, Nature Morte with Peter Nagy had already built an enviable reputation as a leading gallery with most of the top Indian contemporary artists on its roster and maybe the only gallery which made
 it to art Basel 3 years back. This year there are 5 Indian galleries who have made it to Art Basel. The prices are good and the list of artists is exceptional, except that I would like Peter to show more of the younger talent because of his eye for good art and his intuitive sense of whether an artist will make it or not in the international space.
In Mumbai, Gallery Chemould shares most of the top artists with Nature Morte but then being one of the oldest galleries in Mumbai, they have an enviable roster of artists including a recent sell out Nilima Sheikh show. The gallery space is stunning and the mounting of shows is impressive.
In Mumbai again, is Sakshi Art Gallery, one
 of the most professional art galleries and venturing into new markets like Taiwan and also the gallery for one of India's most promising artists, NS Harsha. They show a lot of new talent also and again I always look at their artists seriously.
Guild Art gallery run
by Shalini Sawhney is probably one of the most hardworking galleries on the art scene in addition to having TV Santhosh exclusively on their roster who may be is one artist with a waiting list even in the recession. Also, the some of the younger talent they have is to watch out for.
Vadehra in Delhi is a gallery with an impressive roster of modern artists and now making huge inroads into the contemporary art space, although they have not been instrumental in discovering or mentoring an artist who is in the top rung of Indian contemporary art but I see a conscious effort now to discover the next talent and a gallery to be watched for sure.
There is a new wave of
 the most exciting art that 
is being shown as part
 of first views or fresh out
 of college, cutting edge contemporary art at very reasonable prices, leading the pack is Project 88 in Mumbai and Gallery Seven Art in Delhi both showing talent fresh out of colleges or the promising younger lot.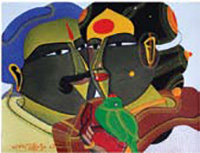 Bhavna Kakar's Latitude 28 in Delhi is a new gallery with younger talent and maybe the best prices,
 for me the best curated show for the last year
 was Bhavna's 'Re-claim/ Re-cite/ Re-cycle'. She has a good understanding as she trained to be an art historian and I like the fact that she is a big supporter of the right pricing for both the artist and the collector. I would always check with her before I finally buy a work as she has a good eye again.
In addition to the above there are some which have done a stellar job in their own areas, so it maybe SKE in Bangalore with new generation cutting-edge contemporary art or Kashi in Kochi with a lot
 of passion and genuinely interested in flying the flag for Indian contemporary art high.
Running a professional gallery is serious business and extremely competitive, also galleries are not merely sales machines but mentoring institutions, who invest, promote and market an artist. They then negotiate unchartered waters with artists who just cannot believe that their prices have corrected significantly from the peaks and collectors who want the best price always.
It is a tough job but then someone has to do it for the love of art!