Dinesh Vazirani is a passionate man who has always believed in the potential of the Indian art world and the value of ethics and transparency. His company, Saffronart, is a leading domestic and international promoter of Indian art. The Saffronart story is now a case study for MBAs at his alma mater, Harvard Business School.
Fatima Mahdi Karan speaks to him about what the art world in India needs right now, as well as the sometimes painful messaging that emerges from auctions.
Fatima Mahdi Karan (FMK): What does the Indian art world need right now?
Dinesh Vazirani (DV): We need entrepreneurs. We also need more credibility, scale and leadership; these are essential for success as well. If you have credibility, you can build scale and leadership. More people need to come in at all three of the stages. Sure we have seen existing players like Delhi Art Gallery and Pundole's build and nurture but we need many more.
FMK: Where would art entrepreneurs fit in? Which part of the system?
DV: There is a clear lack of entrepreneurship reflecting in the market. Galleries,
auction houses, funds, online players, related services; are all areas for entrepreneurship in art. We need an overall stimulus.
FMK: So how did you perceive the success of Christie's second India sale in December?
DV: That here is a good example of credibility, scale and leadership coming together very well. Christie's invested a lot into that sale as well as the one before in India. You need many more credible players to do the same.
FMK: Yes, but who is to decide on who deserves credibility?
DV: The people who are involved; their conscience! There is now more than
enough expertise around to allow for any sort of slips or fraudulent practices!
FMK: What can established players be doing at this stage, to contribute to an entrepreneurial cycle?
DV: They should be showing incoming players the full process of credibility that will come through educating and nurturing. For example, Saffronart has an internship program – as well as a vocational art school. We are trying to build scale. Also, there is a total lack of representation of the art world in business communities, even in a chamber of commerce. If you want the business to be truly professional, there has to be representation at the business and policy levels as well.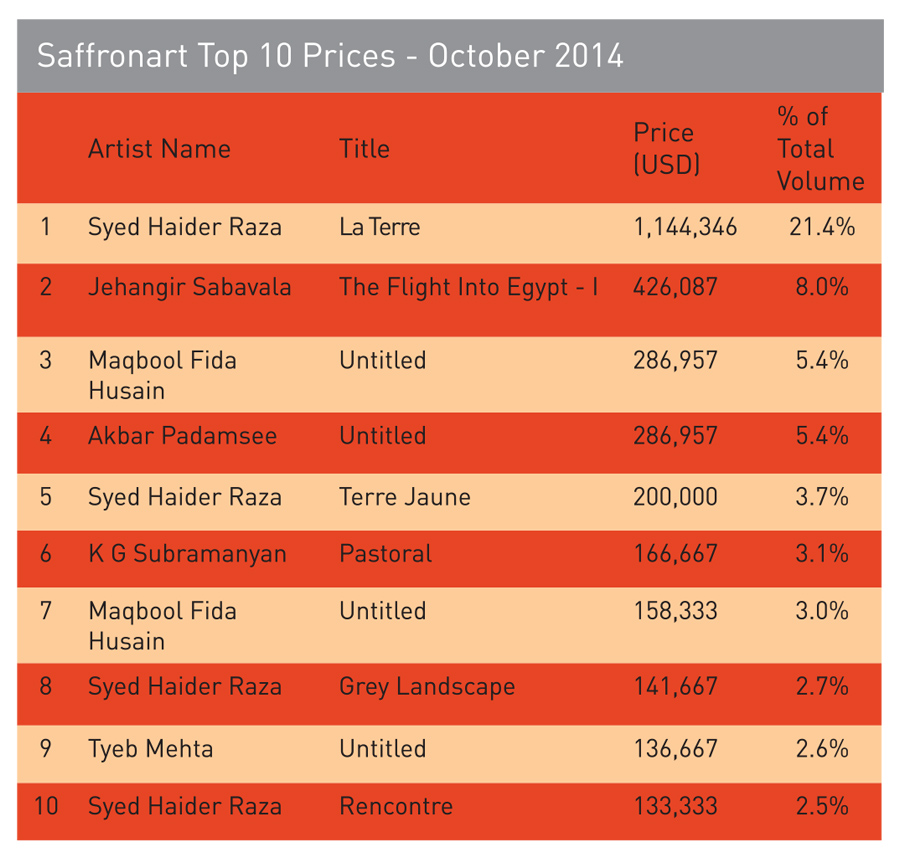 FMK: You speak of voice and unity; why are there still no powerful councils, associations or lobbies of significant stakeholders?
DV: Before the slow down of 2008, multiple attempts were made to form such
associations and that too in a buoyant upmarket. It was not easy; more attempts are being made again.
FMK: You have tried various models of online and live sales so as to generate and sustain new opportunities. One of these has been the no reserve price sales or the absolute auctions. While it is easy to see how live scenarios can generate great interest in the room, aren't online no reserve sales at times lethal for artists?
DV: Let's look at the benefits where there are two things; from a seller's perspective as it really provides liquidity as well as an opportunity to sell in a situation where otherwise things may not be moving too quickly.
On the other hand, from a buying perspective, such auctions have brought in so many new buyers! The number of new players – it is just phenomenal. Also, many artists featured in some of the absolute auctions were in any case hard to price!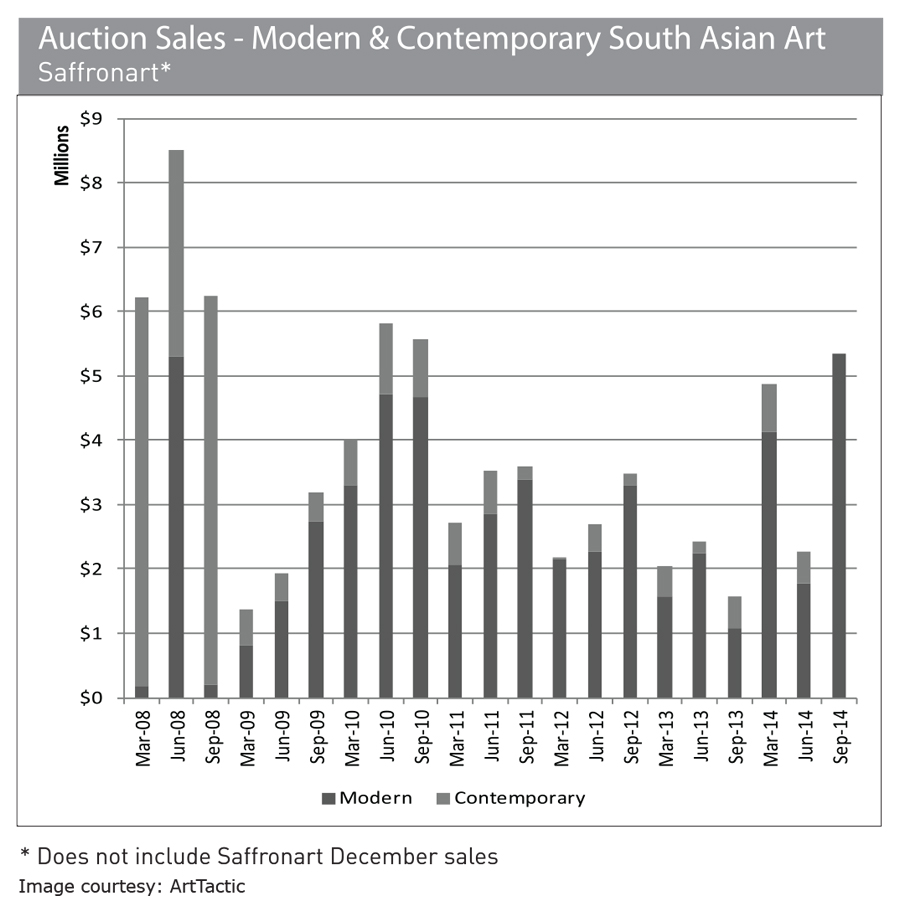 FMK: I am not asking about the artists who were hard to price, to begin with; what about well-known artists? What if I am a gallery that has been selling my artist at a price point and then you come along and sell the same artist at a much lower price? That hurts!
DV: As we know, the price of works and artists are set between the artist and gallery – that is the primary market. In many ways it is arbitrary but it should be according to market conditions. In any case, if you look at absolute auctions, 80 per cent of the works meet their market price or go higher. The works that do not do well – say they were perhaps less decorative or even darker paintings they were tough sales perhaps to begin with. One should perhaps look at how many artists are in any way not meeting their reserve prices!
FMK: What about the impact on artists and the galleries?
DV: There is going to be rediscovery when buyers go from 5 for every painting to 1 or 0. This sort of auction brings out reality and also makes pricing less subjective. If years ago we accepted higher pricing in a stronger market, we should have the same objective courage in a down market. Also, more galleries must invest in their artists and develop them over a career versus just a few exhibitions. That is what major galleries like Hauser & Wirth or White Cube do. They should see why some artists are not selling.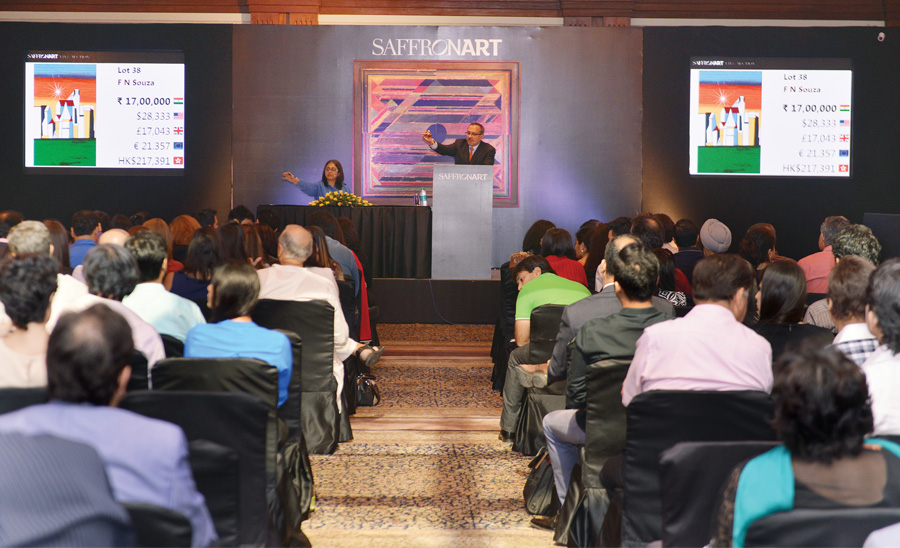 FMK: I understand there has to be a harder look at the messaging that comes out of certain auctions, but could a healthier compromise be more live versus online no reserve auctions?
DV: Live auctions entail many costs. An online mechanism is cost effective and reaches out to a wider audience and is faster as well. Hence we cannot always have a live scenario given that stock values can be too little to justify the costs.
FMK: So if more players enter the absolute auction space would it be good or
bad?
DV: If we get in more buyers and there are more players involved, the market will be where it is.
FMK: Going forward over the next few years, how should one sell art?
DV: By reaching out to more people and through education and events. This process includes online platforms, museums,  foundations and more. Away from awareness, we can also have smaller auctions in satellite cities – not just the major ones! The number of auctions has been increasing in these places; it is very strange that you have all these cities where people have never participated in an auction!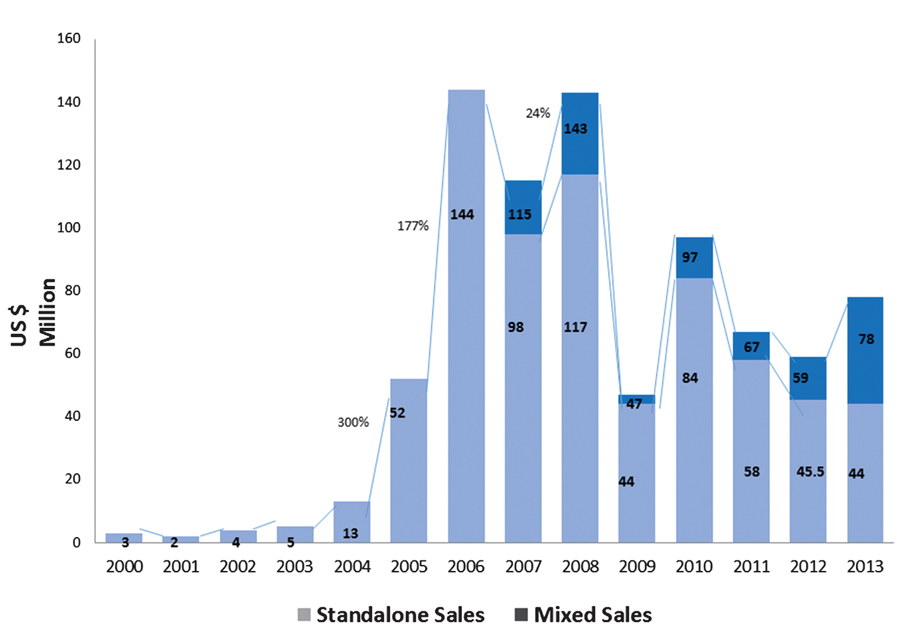 FMK: Where are we on the map when it comes to buying art as a country?

DV: We have a long way to go. In India, even how much we invest in treasures is a fraction compared to the Middle East and Asia. Away from that, the antiquities trade has been dead because of regulations. Today the best experts are in London and New York where antiquities are bought and sold; we have not invested in the infrastructure needed!
FMK: I always wonder if there has been a certain snobbery towards new
money in cities like Delhi, and whether enough is being done to approach and engage new audiences. Your thoughts?
DV: Let me give you an example of one of the best advertising campaigns for a luxury brand – it was Patek Philippe. All their campaigns and messaging was "for the next generation". In other words, leaving a legacy for the next generation. That sort of awareness to build and develop art is needed. We are a society of high conspicuous consumption – but that has to change with education and more credible players. People must need to see an active trading market to also understand the asset class.
FMK: Are you feeling optimistic?
DV: Yes, I am!
Images courtesy: Saffronart