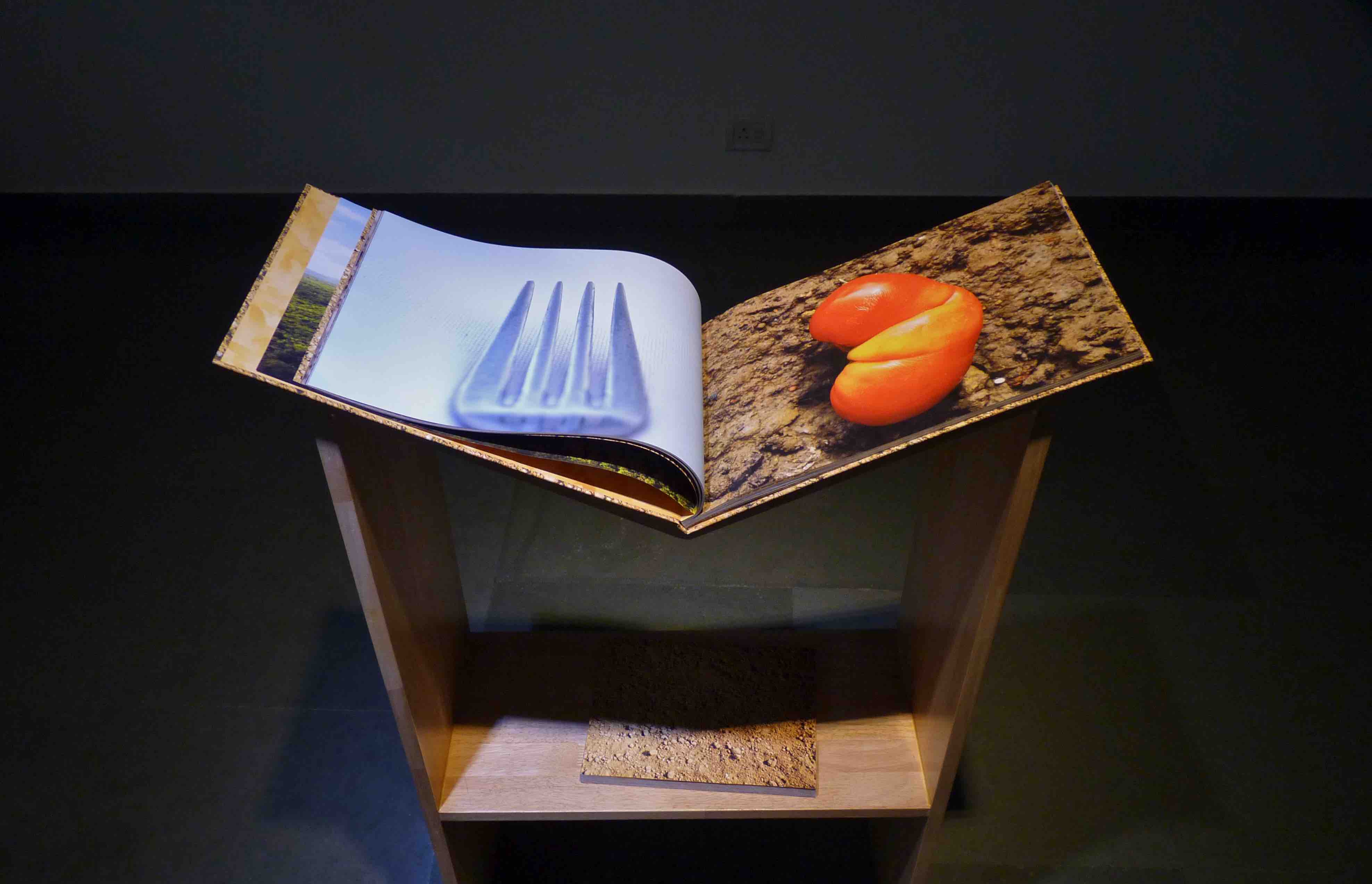 After essential furniture—the chair, the table and the bed—the book is probably the most enduring functional form. From encyclopedic proportions to pamphlet sizes, it has been imagined and reimagined to narrative and convenience. Even digital interfaces such as Kindle/iBooks that have spelt death for many, mimic the architecture of the book. Mechanical reproduction did not eliminate its capacity for the premium either, editions sought after for their rarity and play with materiality continue to intrigue enthusiasts, leading to celebrated book fairs around the world. Specialized bookstores such as Printed Matter, New York have been committed to art in the book form for several decades. While the pandemic may have killed the viability of running several physical bookstores, the endless lockdowns nevertheless brought us closer to the printed matter and the written word than ever before.
The archetype has early origins and continues to eternity. From book art to book as artwork and artist books, its visual form and possibilities have fascinated artists and fad photographers for centuries: medieval illuminated manuscripts, Gremaine Krull's early photo books, Lucas Samaras's book sculptures in the 1960s and most recently Shilpa Gupta's Someone Else being a few examples. In 2016, TAKE on art initiated 'TAKE on Writing: The Book Ensemble', which attempted to be an incubation space to imagine new ways in which 'the book' can endure into the future through means of experiments and conversation. Following the educational turn, how can we identify departures from the book form through textual online interventions, collaborative writing exercises, sculptural and performative workshops/installations, lectures, poetry readings or audio essays? Besides a premium on production and design, how has art altered and interpreted the consumption and the architecture of books? Is the book's relevance to contemporary art that of material, method or performance? What of its endurance? What is the valence of the book as a signifier, and not merely as a keeper of signifiers? Beyond the tangibility and architecture of the book, how do various narrative forms that it enables affect art, performance, literature, film and life? Concerning the long history of the form, has the book transcended its physical reference to also endure in immaterial forms as social performances, cultural codes and their rupture—both as fiction and non-fiction?
Have illustrations, page numbers and chapters that have cognitive resonances in the way we process information and device pedagogy transcribed themselves subliminally to film, theatre, lectures, propaganda, the daily news and visual art? Have books and their design responded to politics of language, feminism, and movements to decolonize knowledge and power? As long as the pages are bound by the spine, is the book's structure still reminiscent of privileged centres of knowledge production and the book's materiality its hook and its sinker? What relationship does a book have with space and time concerning its consumption? How have books helped rediscover and find artists, poets and geniuses of our times that have been lost or forgotten into obscurity? When one looks back it has often been a single book that has sparked a revolution, changed the course of history, subverted cultural and social norms, or propelled innovation and discovery in a manner that has forever changed mankind. That is the power of a book, a window to our world and worlds beyond, a window to the imaginations of many further igniting the imaginations of millions, for generations that have gone and generations are yet to come.
The preoccupation with the book form and these debates continue with our current issue TAKE Books under the exceptional guest editorship of Pramod Kumar KG focusing on publications on the arts of the subcontinent from the year 2000, authored by Indians or by those who work on the arts of India. We also look forward to issuing a special publication of TAKE, authored by Premjish Achari who has just returned from the three-month Art Writer's Award residency at Atelier Mondial, Basel, Switzerland organized by TAKE and the Swiss Arts Council Pro Helvetia towards our sustained efforts in promoting critical discourse. My sincere thanks to Promod for this quality addition to the TAKE legacy along with all those who have worked towards bringing BOOKs to light, Faris Kallayi, Tanya Dutt, and our contributors, reviewers, supporters and the entire team at Latitude 28.