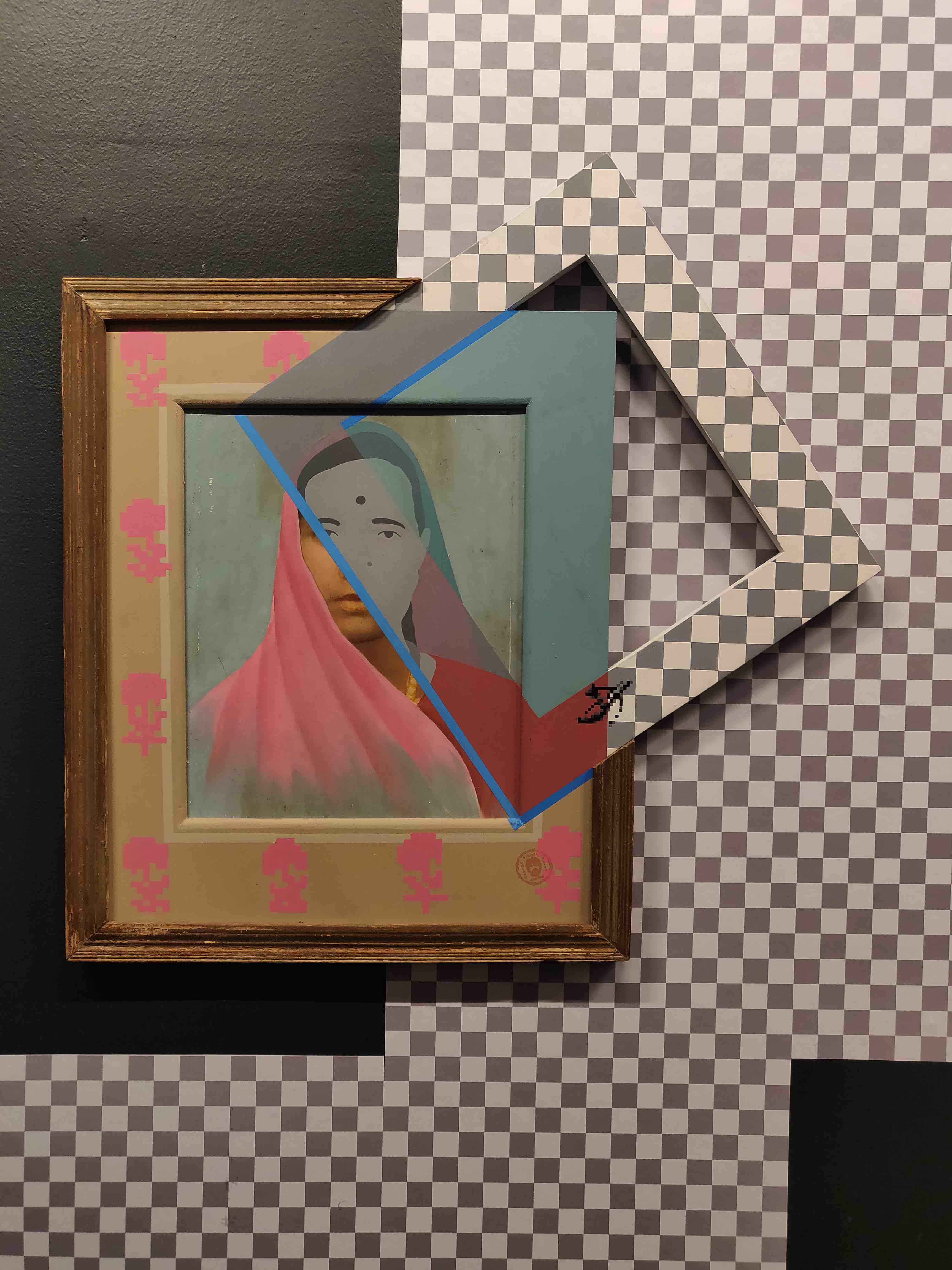 In some cultures, a photo captures a fragment of the soul of the subject. People who live by that belief tend to run away from the camera, sure that the little often unheard click of the shutter signalling a photograph taken is a sign that a tiny bit of themselves has been stolen. And when the eyes are clearly visible, the gateway to the soul as a whole is thrown wide open to anything that wants to look into it. Maybe that is a key to understanding the work of Jaipur-based artist Nandan Ghiya. His art pulls from family history—his own—and uses the stories of people unknown to tell new ones.
Forty-year-old Ghiya was born in Rajasthan and studied fashion design in New Delhi. He grew up, as he has said in an interview, in 'a family of traditional art dealers in Jaipur. We had such old pictures hanging on our ancestral house walls—images of ancestors, gurus or political heroes.' And he has channelled the time, space, and story that these pictures tell into his work, newly collated into 'Ellipsis: Nandan Ghiya's Spectral Emanations', which was recently displayed at Sakshi Gallery's new space in Mumbai.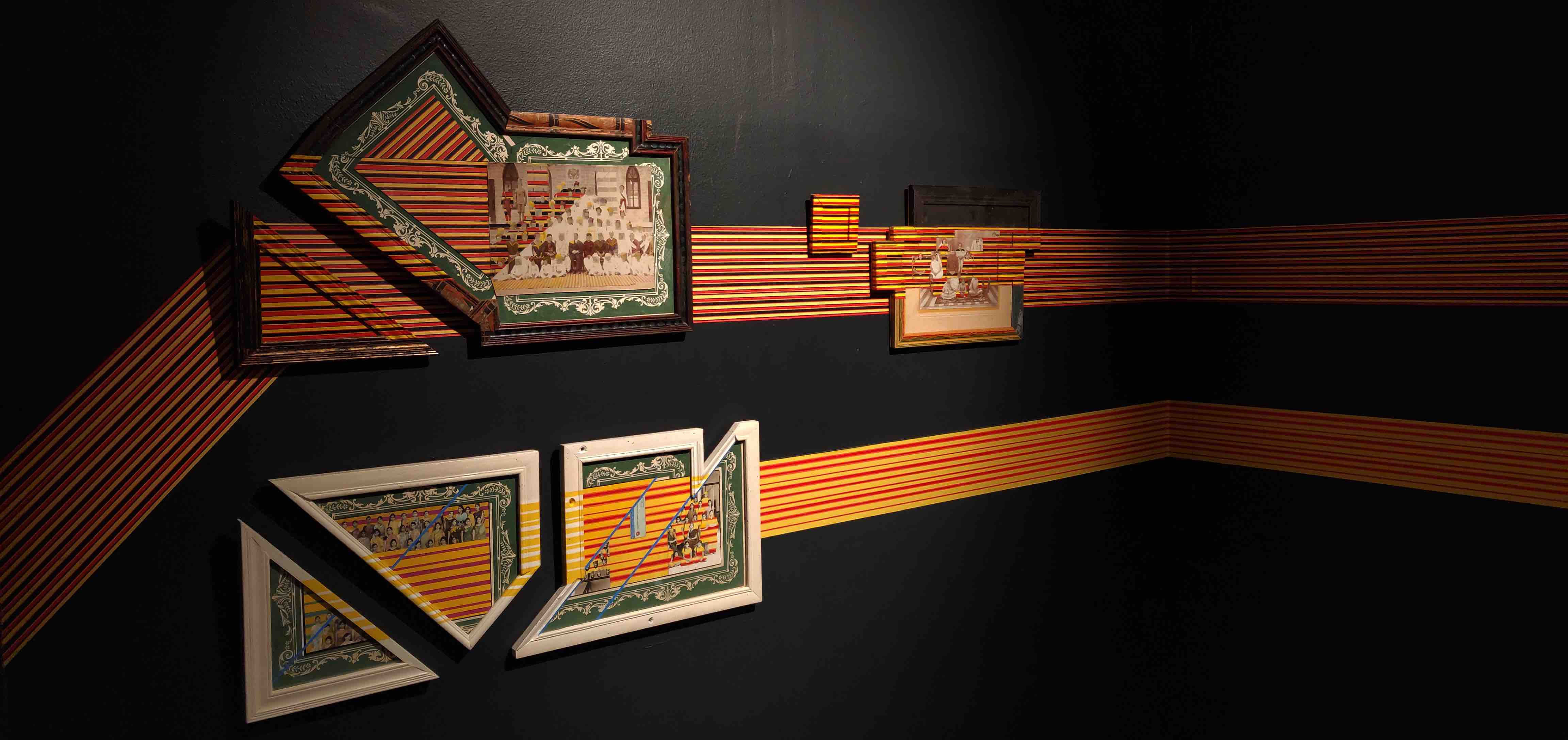 The old is given a new avatar with a little cutting, a little pasting and a lick or two of paint. And yes, there is some nifty computer manipulation as well, keep the people hidden while presenting novel conversations in an unusually blended form. Ghiya presents his creations with a vague matrix-like flair, announcing a Download Error that will be familiar to anyone who had tried to access a heavy picture file from internet. And for a moment it seems as if there has been a serious problem in printing out the images displayed. This is announced in the phrase 'attachment failed' that is so familiar to any computer user—usually one in a desperate hurry to send out a very important mail that has a deadline attached—in Existential Angst. That leads into a situation that is part of everyday life in the maximum city, with the up-down-old-new skyline of Mumbai created with fragments of photo frames around group pictures, with the tagline of Sab kaha kuch lal o gul mei numaya ho gaya….
There is a joy and a humour in some of the works, as in Dad as Manga Warrior, showing off a formally dressed gentleman, clean shaven and carefully posing, with a wild scarlet hairdo with a distinctly punk flavour frosted on with some clever manipulation. More very familiar internet icons pop up in Internet Antique—Vintage 1 and Vintage 2, saving the irritations of working with technology within the exquisite frames of the past. Will these little symbols that pop up when you don't want them to become as unused and hoary as the wood that they are circled by? That's already happening, isn't it?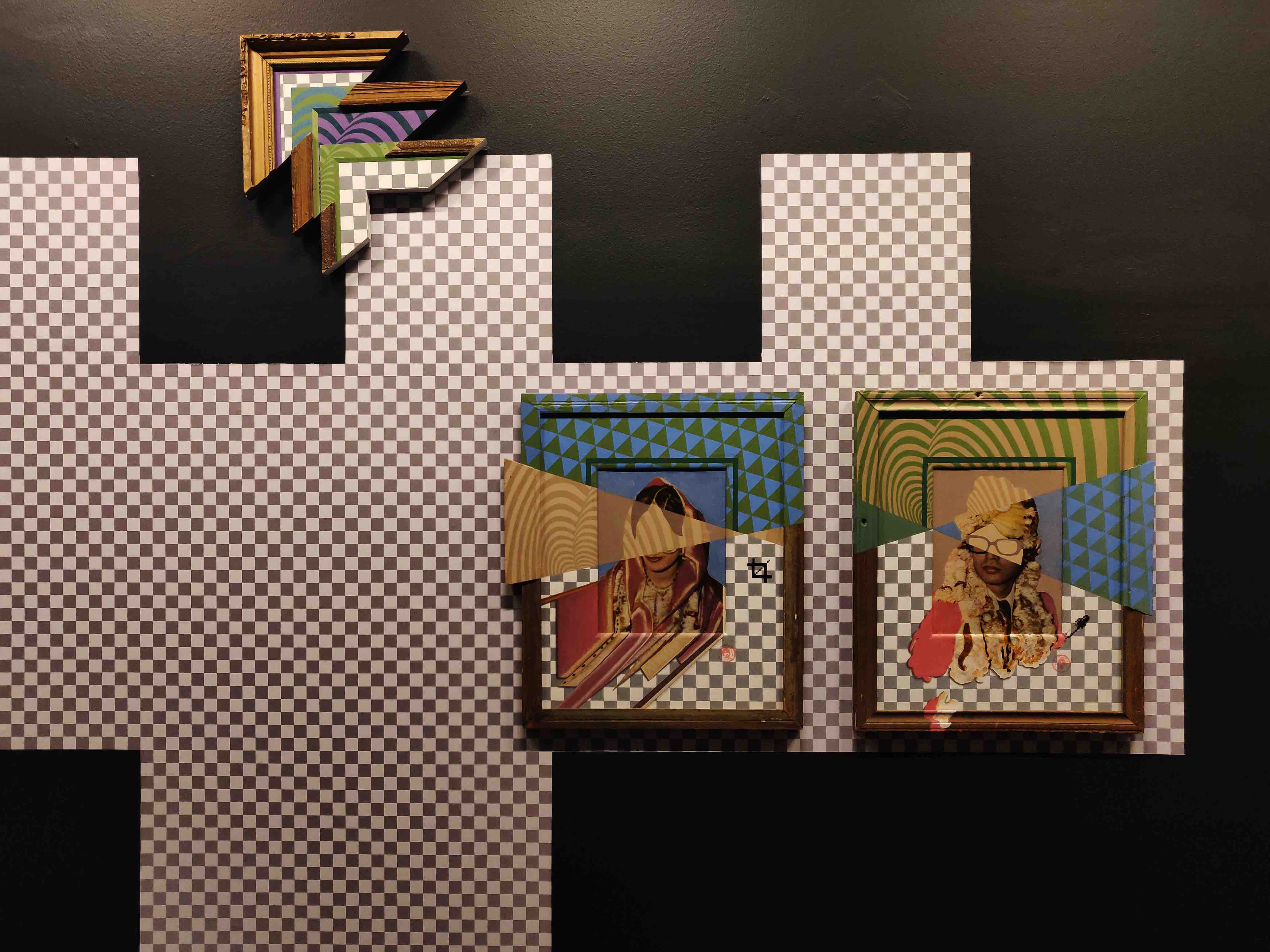 'The pixel is the atom of the 21st century,' Ghiya has said and he uses these so well to imbue his work with a delightful anonymity that tells stories that would be biased if everything were upfront and clear. Faces in the photos that he uses are heavily pixelated, cloaking the identity of the subjects in mystery. Use your imagination, he seems to command, add a tadka of creativity and make what you will of what you see. So An Old Lady in 3D becomes almost Hitchcockian in its veiling of blue acrylic overlay…hiding a sinister truth perhaps? The sepia-toned images in #Pink Postcards #Heritage Sites #Travel, The Pose, and A Family Glitching, for instance, are given a modern edge with added background, gentle colouration, and vivid stripes.
While the works themselves are more or less flat, set against the wall like canvases would be, it is the use of the frames that gives them depth and volume. In Group of Women Transmitting, frames are sliced into sharp angles, while in Internet Antique 2 (Joint Family) polygonal forms could very well reflect the fracturing of the family over time. The Existential King 1 and 2 use delicately colourised pageantry of costume and pose but break them up with more violent bands that speak of a history that was turbulent. A favourite is Bruce Wayne, which evokes images of a deep blue Gotham City and a flying cape even though the portrait seems to be of a rather more staid and sober baniya.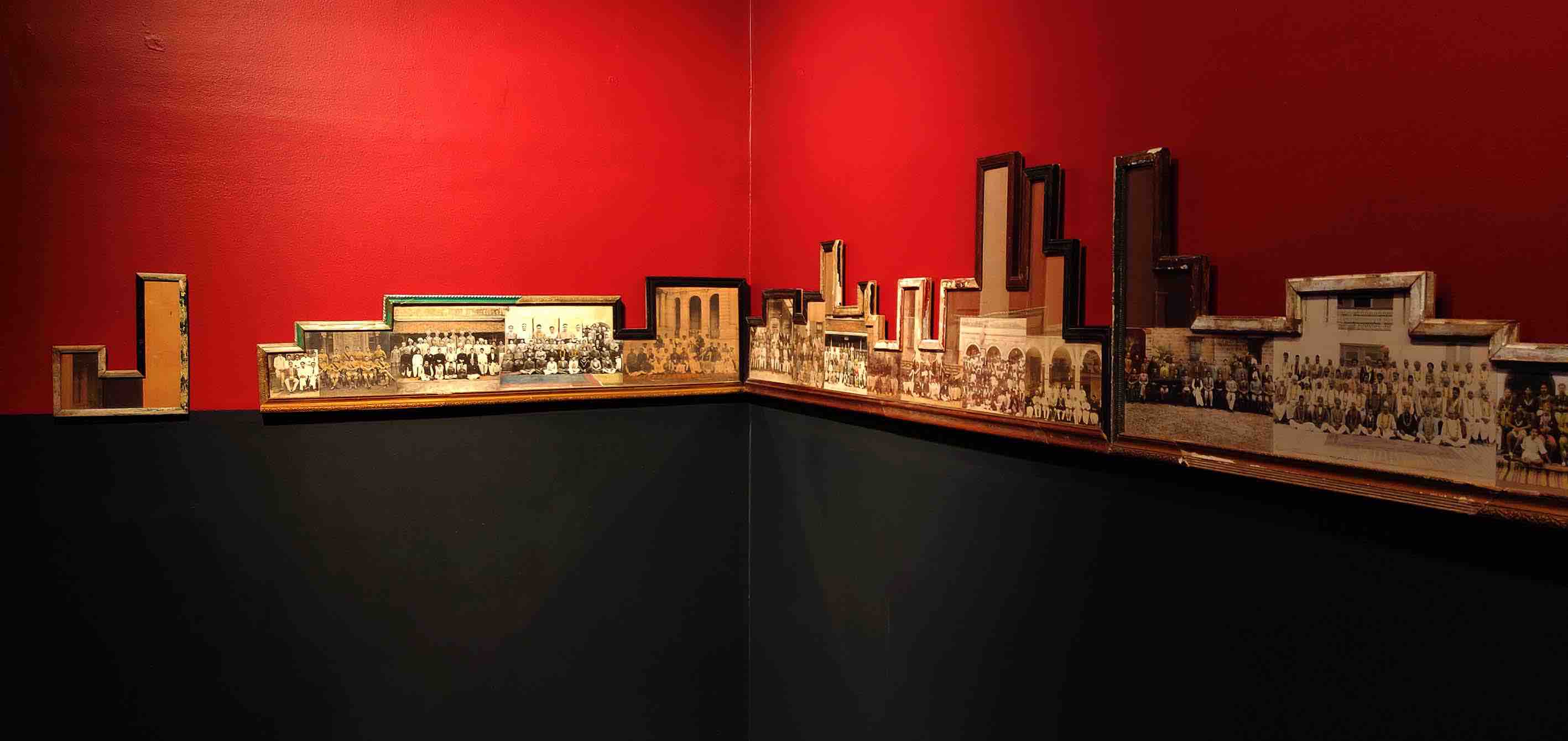 Ghiya himself says it better: 'It seems likely that instead of holding one stationary, fundamental self…we are all just a disordered, vulnerable shape shifting collection of traits and histories and tendencies that seem to wax and wane over time.'
And that is the story he tells…
'Ellipsis: Nandan Ghiya's Spectral Emanations', 9 January–15 February 2020, Sakshi Gallery, Mumbai.