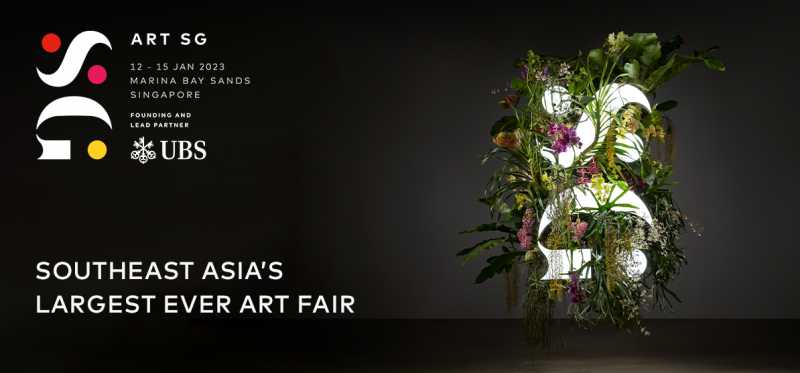 TAKE on Art is pleased to announce that we will be an Exhibiting Media Partner of ART SG, Southeast Asia's largest-ever art fair. ART SG opens with a VIP Preview and Vernissage this Wednesday, 12 January, at the Marina Bay Sands Expo and Convention Centre, Singapore. Presenting over 160 leading galleries from Singapore, Southeast Asia, Asia Pacific and across the globe, ART SG will bring together works by visionary contemporary artists, curated installations, experimental films, thought-provoking talks and more to Singapore on 12 – 15 January 2023 presenting contemporary art by over 1,000 of the world's leading artists. The inaugural edition of ART SG welcomes galleries from over 30 countries, showcasing exceptional artworks across different mediums, including painting, sculpture, photography, and installations, as well as new experimentations in digital and blockchain art. First Release Tickets for the fair are now on sale and can be purchased at artsg.com.
The only magazine at ART SG representing the South Asia region, TAKE can be located at the Media Hub, where visitors can browse through the magazine.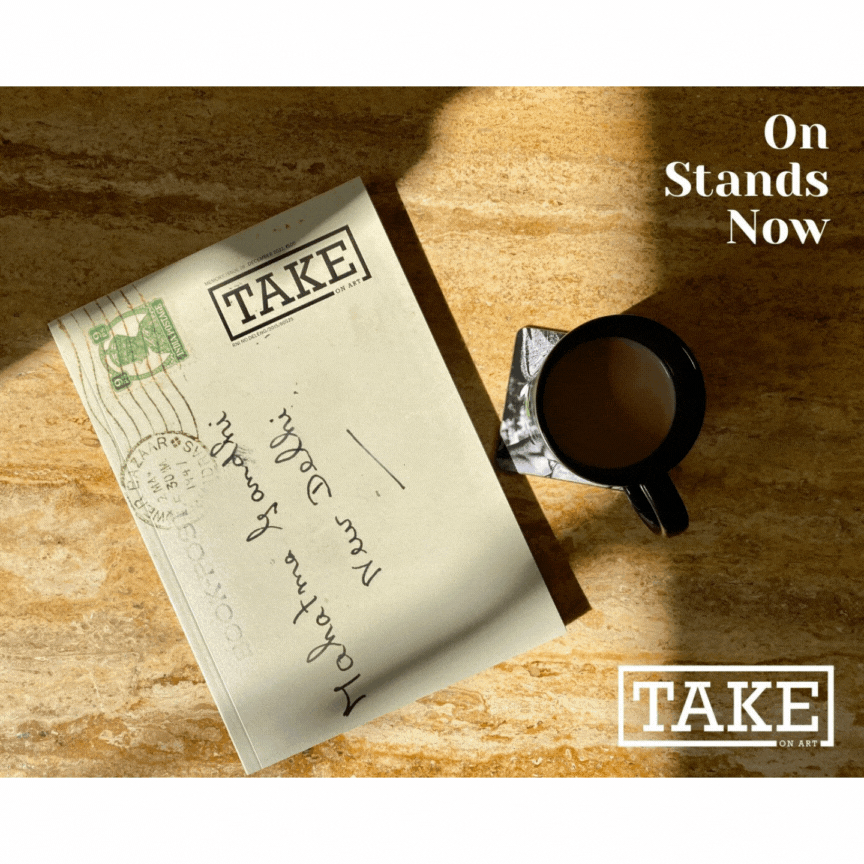 Set to be the leading art fair in Southeast Asia, ART SG is a dynamic new platform showcasing the most visionary and exciting contemporary art from the region and globally. Under the direction of Fair Director Shuyin Yang and Co-Founder Magnus Renfrew, and organised by The Art Assembly, ART SG will be presented at the heart of Singapore's financial district. The inaugural edition of the fair will welcome significant local, regional and international galleries alongside a cutting-edge programme of commissioned and site-specific installations and performances.
Bringing progressive concepts and curation to the Singapore art landscape, ART SG will deliver a custom-built fair of international standards and best practices, working from the ground up to build a distinctive identity while fostering artistic excellence and cultural dialogue across Southeast Asia and the broader Asia Pacific region. As a key hub within the Southeast Asia region, home to some of the fastest-growing economies in the world, Singapore has a dynamic cultural scene. As a gateway to the region, Singapore is a nexus for the region's extensive and knowledgeable collector base to connect with artists, curators and cultural stakeholders. Co-timed with Singapore Art Week, ART SG will be a critical meeting point for international galleries and collectors.
In addition to the main GALLERIES sector, ART SG will present FOCUS, a contextualised sector featuring galleries presenting solo or duo artist programmes, or curated thematic presentations, NEW/NOW is a showcase of artworks priced below US $10,000, featuring rising talents as well as smaller or alternative format artworks by established names across different mediums. FUTURES will feature young galleries—those established less than six years ago—presenting artworks specifically created for ART SG, resulting in some of the most dynamic presentations within the fair, and REFRAME, for galleries presenting art that is engaged with, made or presented using digital technology, which includes digital painting, animation, immersive installations, augmented or virtual reality, and non-fungible tokens (NFTs). PLATFORM is a curated selection of dynamic, large-scale and site-specific installations presented across the fair. These artworks showcase the latest in contemporary art practice and themes from around the Asia Pacific region and beyond.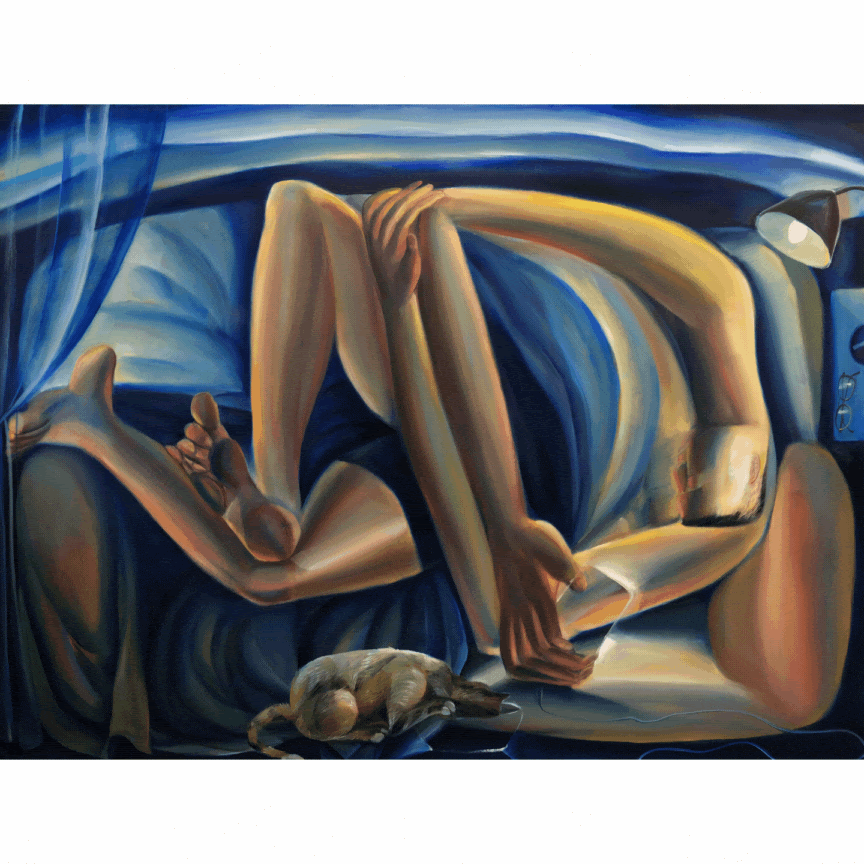 The fair will also present a curated film sector, as well as critical and thought-provoking talks and education. For this year's edition, the Film sector will be curated by Thai curator Gridthiya Gaweewong, the Artistic Director of the Jim Thompson Art Center in Bangkok who was recently appointed the Artistic Director of the Thailand Biennale 2023. These films manifest the different realities of the artists while grappling with issues such as time, migration, and artificial intelligence which challenge the perception of our history.
The Talks programme will be curated by Cosmin Costinas, former Executive Director of Para Site, and the upcoming Director of the Biennale of Sydney in 2024. It presents a daily program of curated programs and panel discussions with some of the most exciting and influential voices in contemporary art today. Notable speakers include Prof. Dr Apinan Poshyananda, Chief Executive and Artistic Director, Bangkok Art Biennale; Mami Kataoka, Director, Mori Art Museum, Sheelasha Rajbhandari and Hit Man Gurung, Artists, Co-Curators, Kathmandu Triennale 2020, Curators, Nepal Pavillion, 59th Venice Biennale, Aaron Seeto, Director, Museum MACAN, Barbara Moore, Chief Executive Officer, 24th Biennale of Sydney, Diana Campbell, Founding Artistic Director, Samdani Art Foundation, Billy Tang, Executive Director, Para Site, and Rajeeb Samdani, Collector, Co-Founder and Trustee, Samdani Art Foundation, Founder, Dhaka Art Summit.
In January 2022 MCH Group, the parent company of Art Basel acquired a 15% shareholding in ART SG. August Hatecke, Co-Head Global Wealth Management Asia Pacific and Country Head of UBS Singapore at UBS said "The recent Art Basel and UBS Global Art Market Report shows that High Net Worth collectors here are very active and have a strong appetite for engaging in the growing primary market. Through our partnership with ART SG, we seek to support the cultural and art landscape in the region, further highlighting the diversity and vibrance of SEA's and Singapore's dynamic art scene…"
TAKE recommends that one does not miss this stellar range of art collections and curations that are creating waves of palpable anticipation this season.
Featured Artworks
(beginning with 'Reedbuck')
Kohei Nawa, PixCell-Reedbuck (Aurora), 2020, Mixed Media, 44.5 x 45 x 15 inches, Photo Nobutada Omote, Courtesy of SCAI THE BATHHOUSE
Sopheap Pich, Inner Radiance 1, 2022, Bamboo, rattan, stainless steel, 63.3 x 47.8 x 3.3 inches, copyright Sopheap Pich, Courtesy of Tomio Koyama Gallery
Sputniko, Nanohana Heels, 2022, Sculpture in leather, steel, aluminum, 15..7 x 11.8 x 5.9 inches, Accompanied with a video work in color, sound, 051 min, Courtesy of the Artist and Kate Vass Galerie
Devon DeJardin, Confrontation, 2022, Oil on canvas, 84 x 120 inches, Photo David Katzinger, Courtesy of the Artist and albertz benda, New York and Los Angeles
Nakrob Moonmanas, The Adoration of the Magi, 2021, Giclée print on paper, 100 x 73 x 3 cm, Courtesy the Artist
Kwok Kin Hor, Steaming Hor Fun, 1963, Gelatin silver print, 43.5 x 34 cm, Courtesy the artist and artcommune gallery
Su Meng-Hung, Golden Efflorescence, 2022, Acrylic on canvas, Courtesy of the Artist and Tina Keng Gallery
Tom Howse, Pigeon Riddle in the Library, 2021, Acrylic on linen, 78.7 x 59 inches, copyright Tom Howse, Courtesy of the Artist and LINSEED
Sudipta Das, Reminiscence III, 2023, Mixed Media, 11.5 x 11.5 x 9 inches, Courtesy of the Artist and Gallery LATITUDE 28
Wardha Shabbir, An Evolving Course, 2023, Gouache on Acid Free Paper, 13 x 17 inches, Courtesy of the Artist and Gallery LATITUDE 28
Alvin Ong, Baby, 2022, Oil on canvas, 78.7 x 102.4 inches, Courtesy of the Artist and Yavuz Gall