Take Editions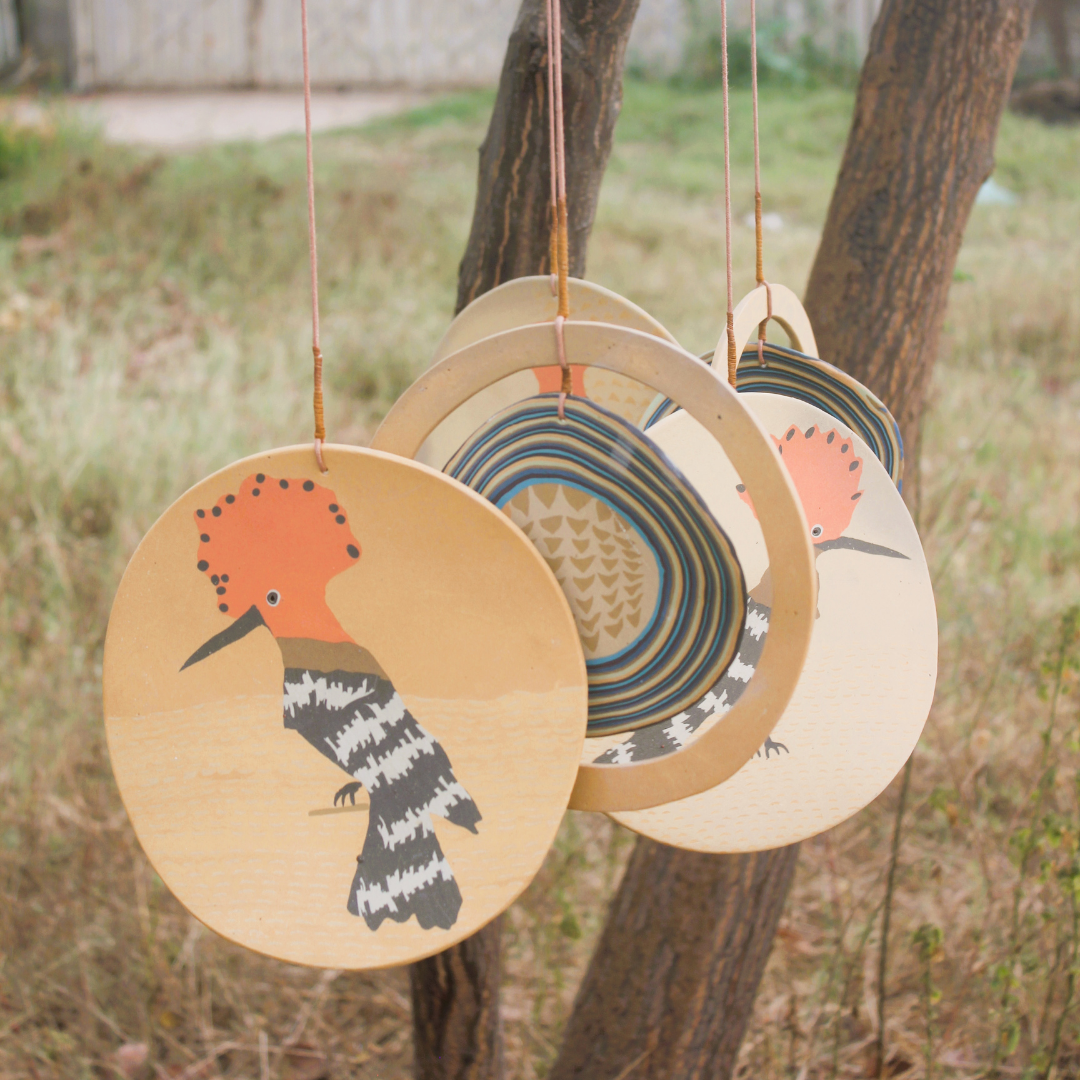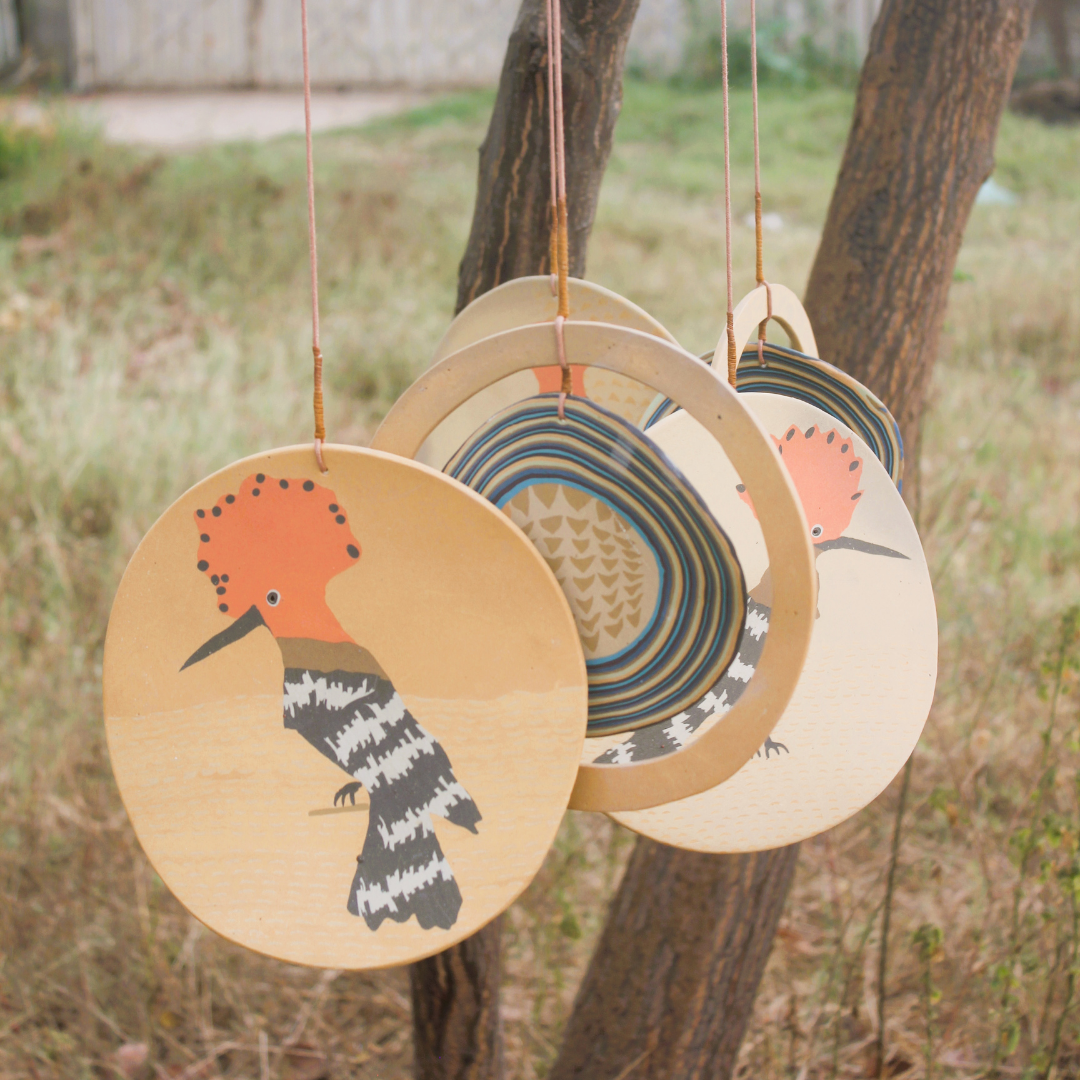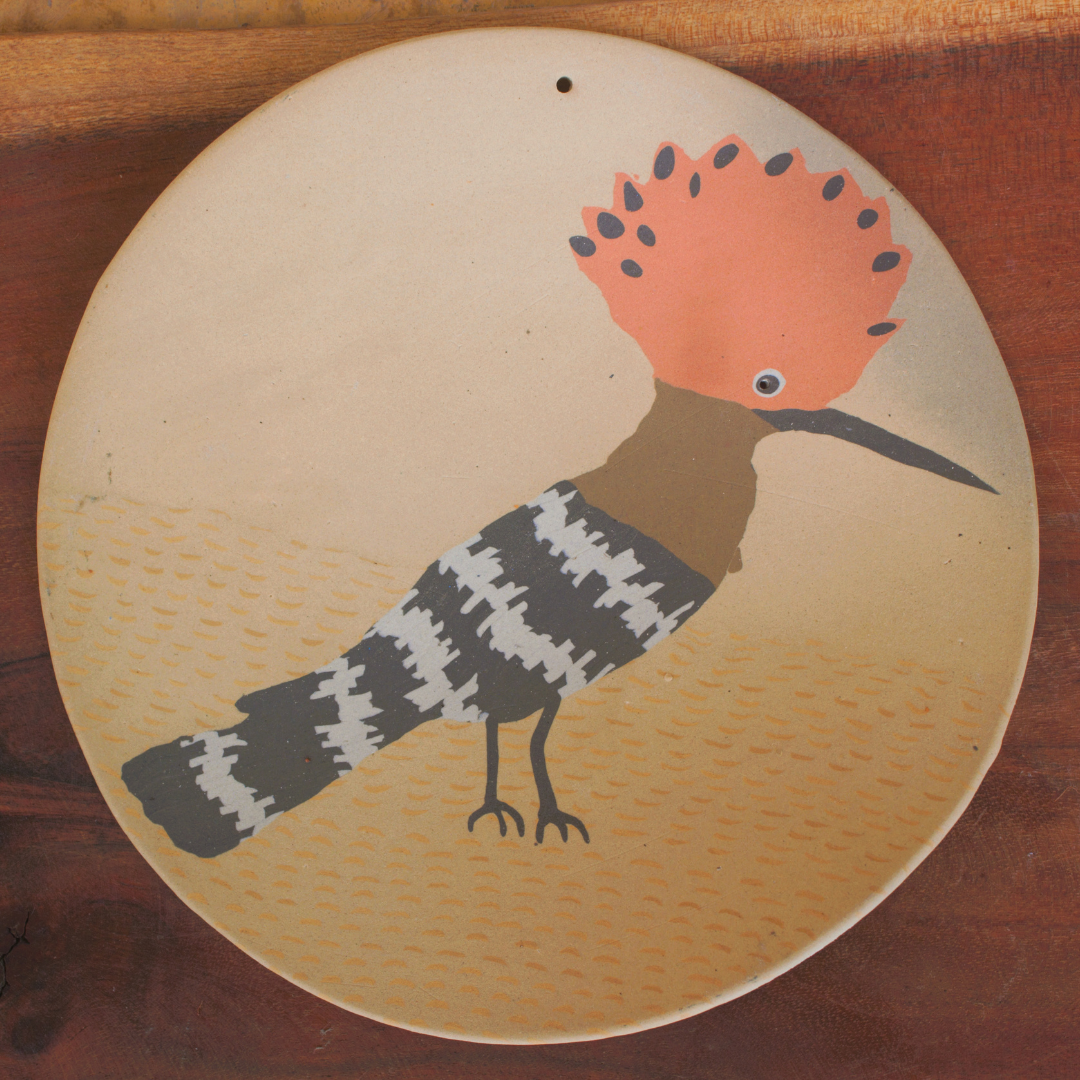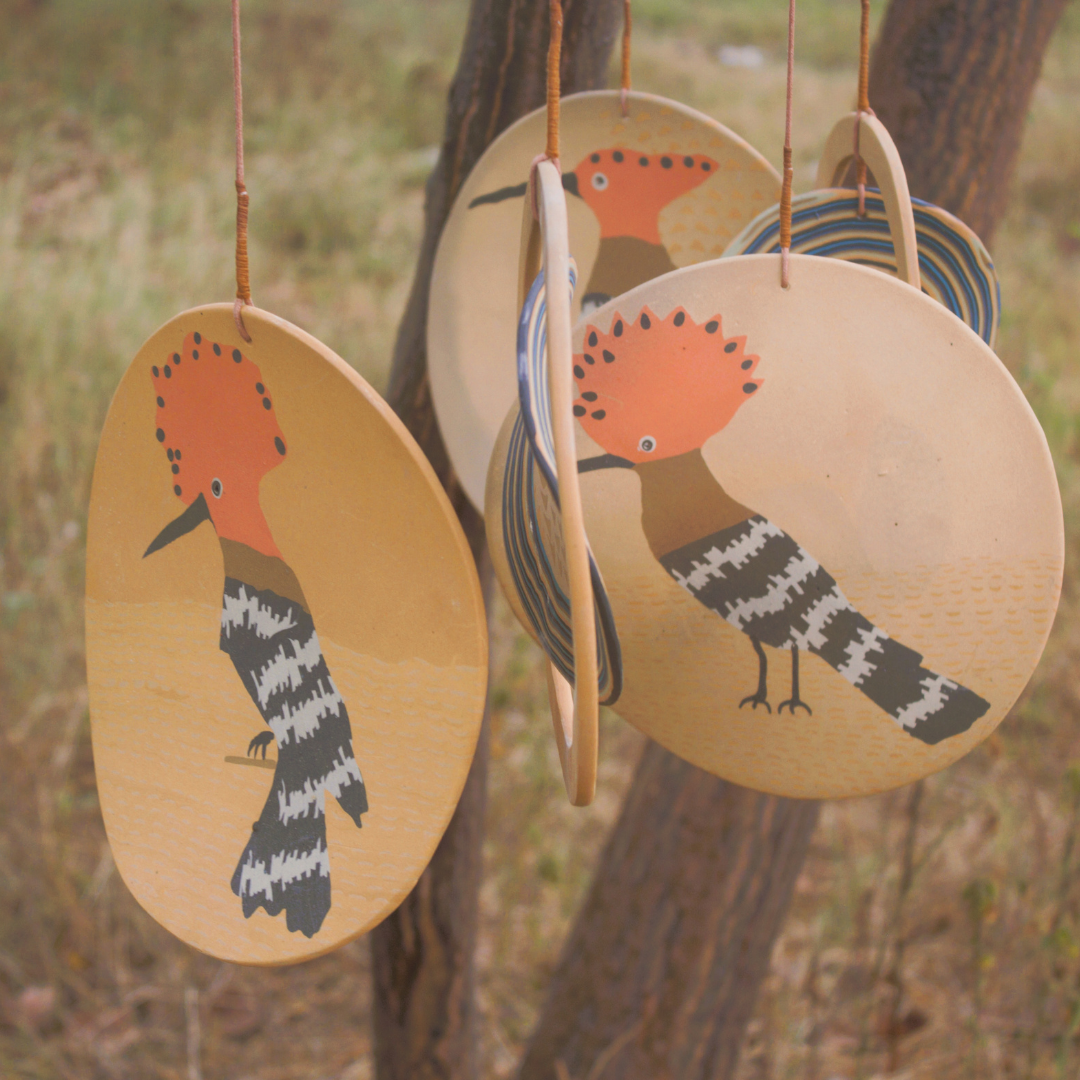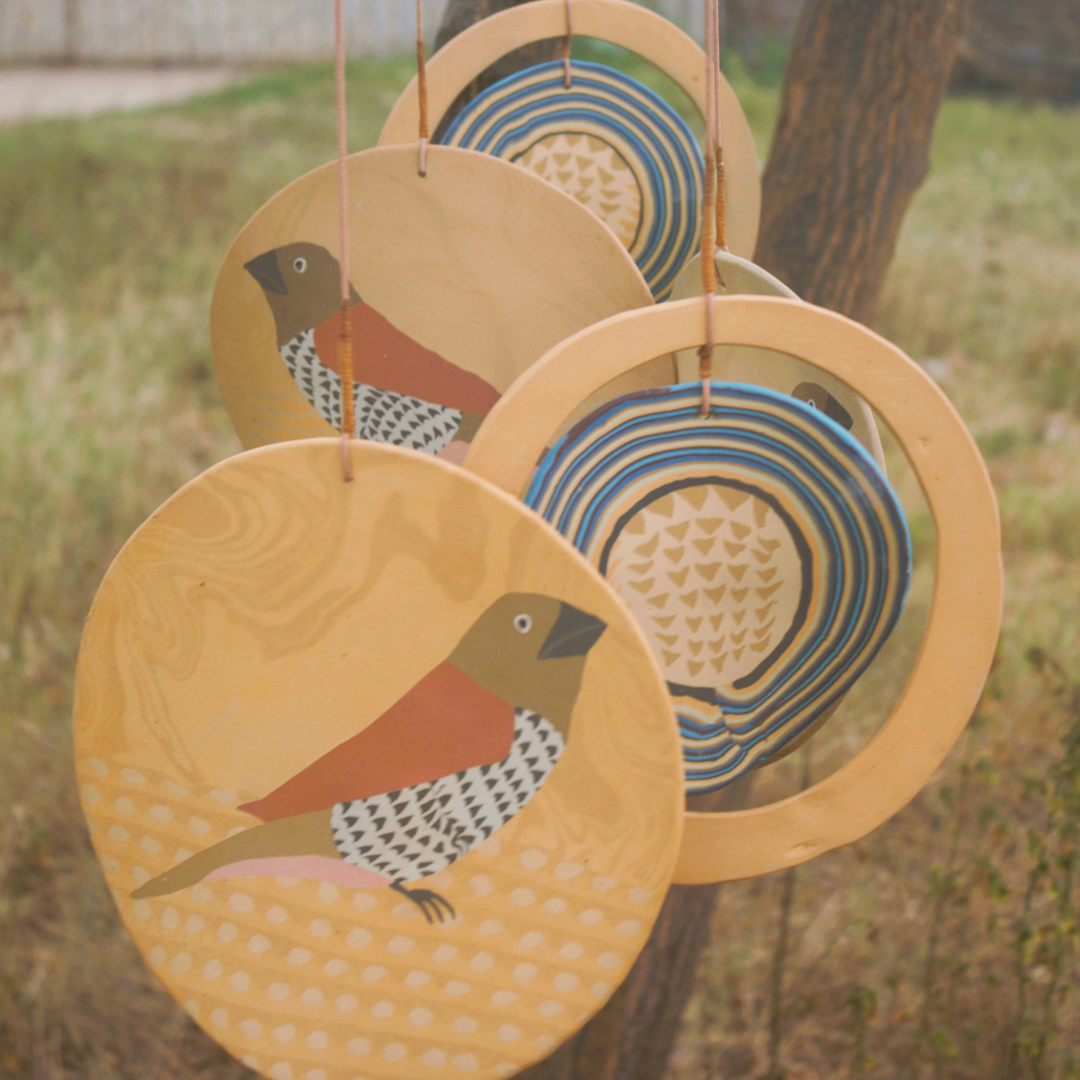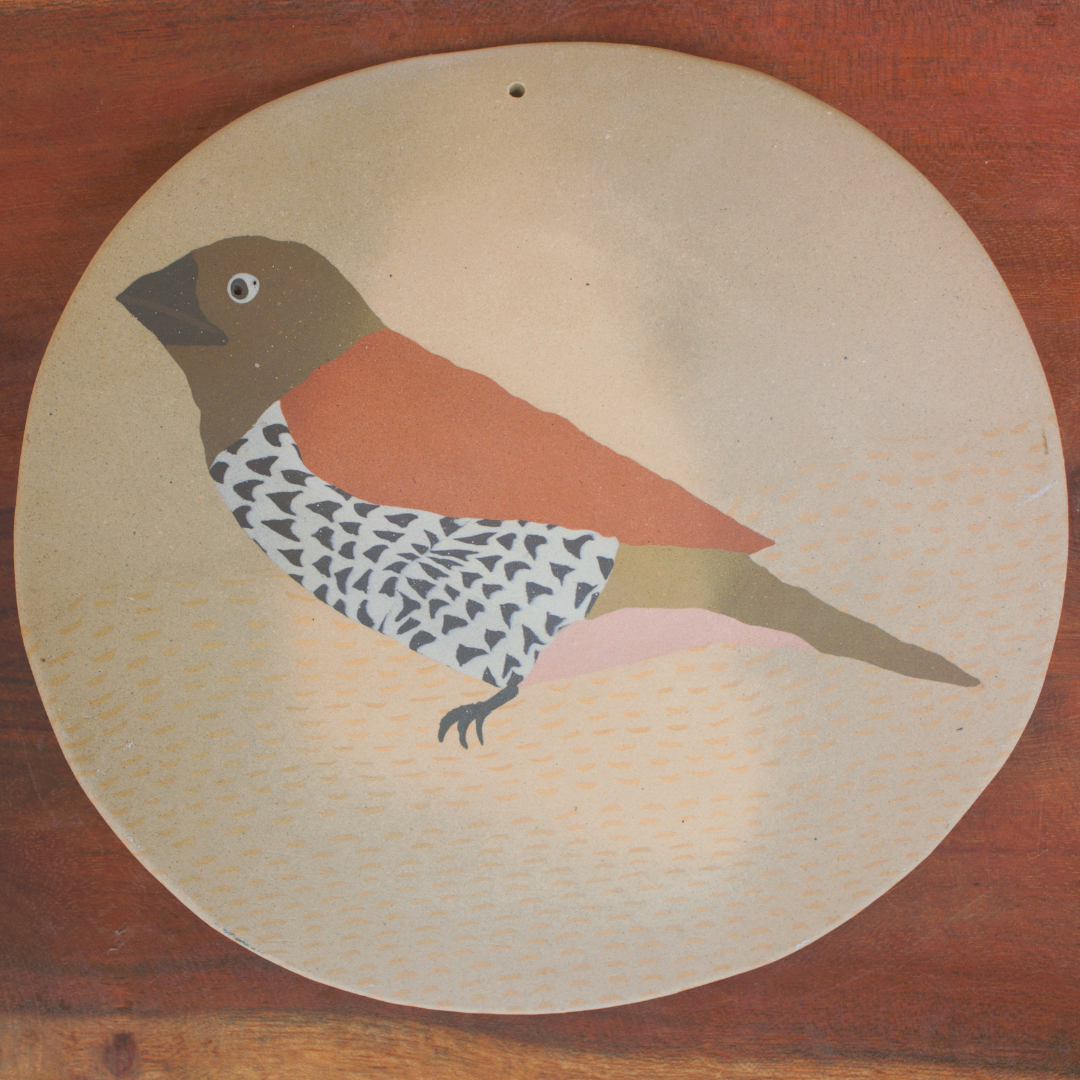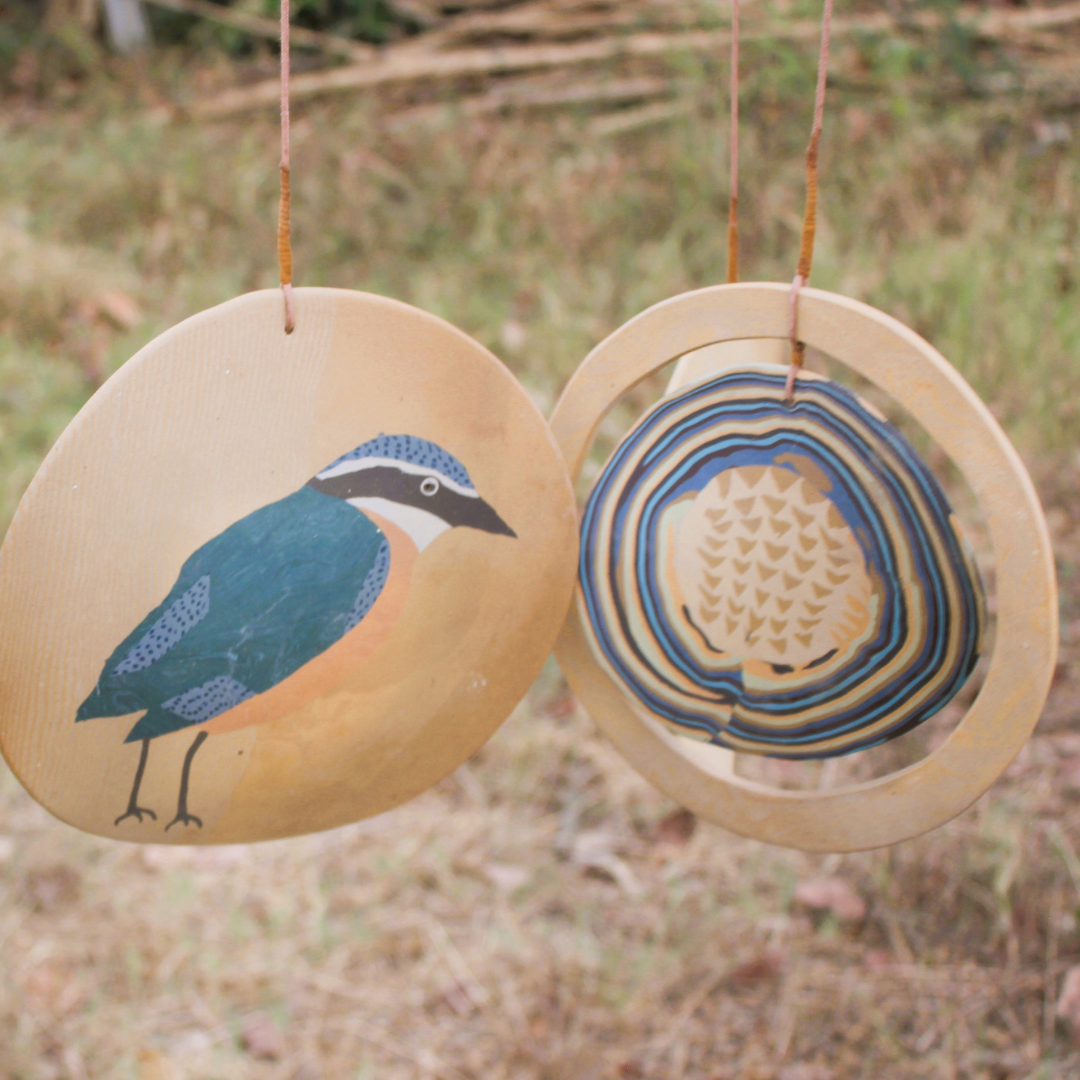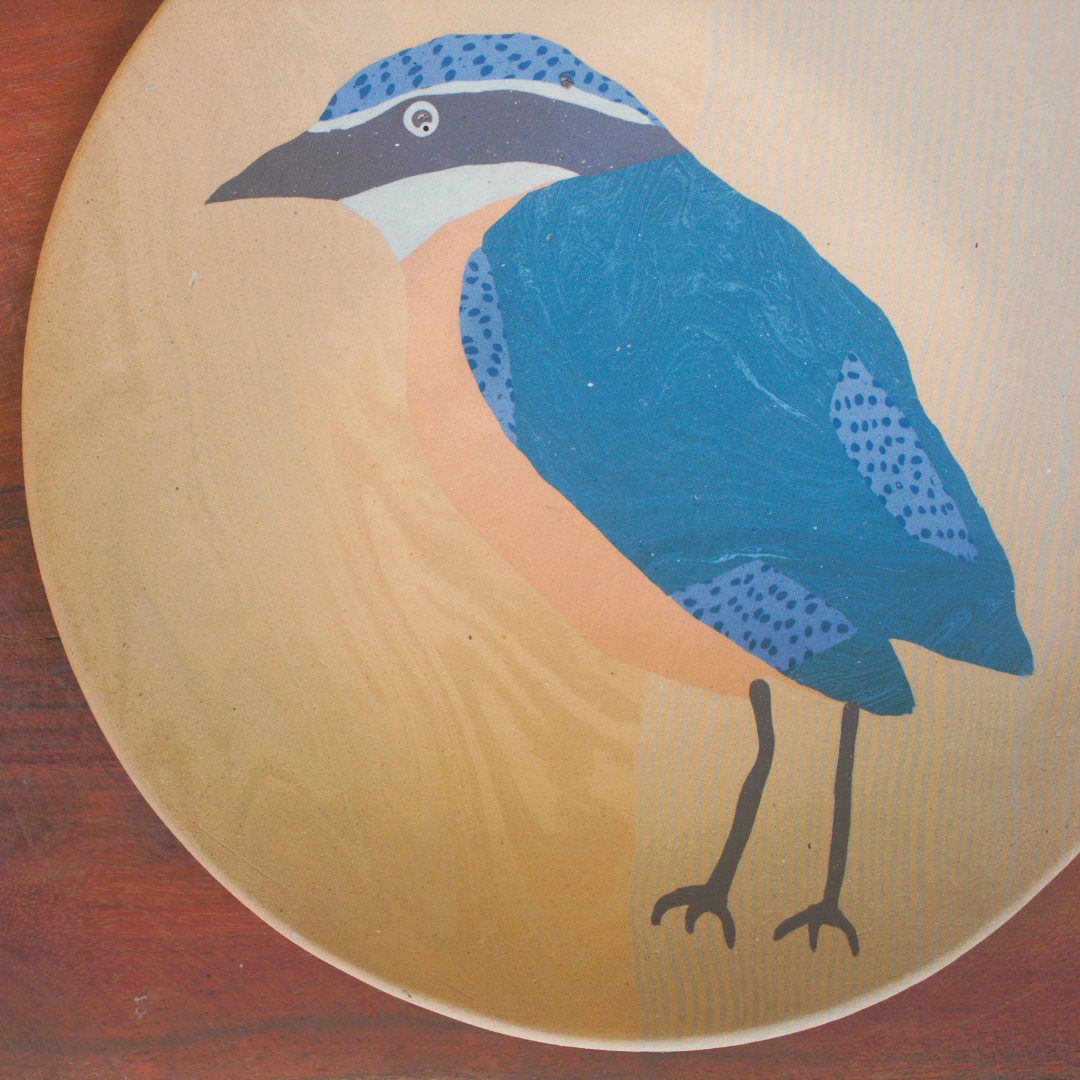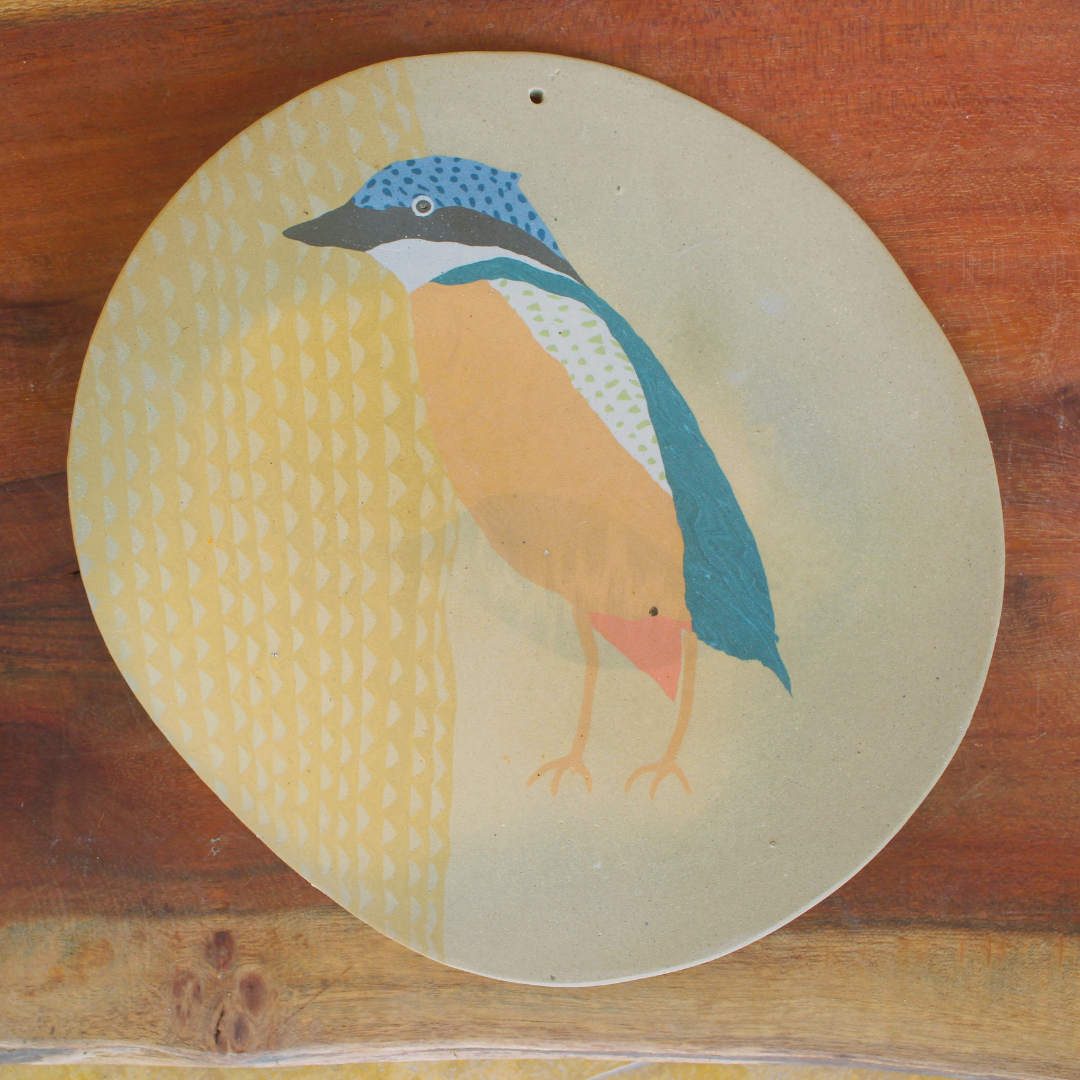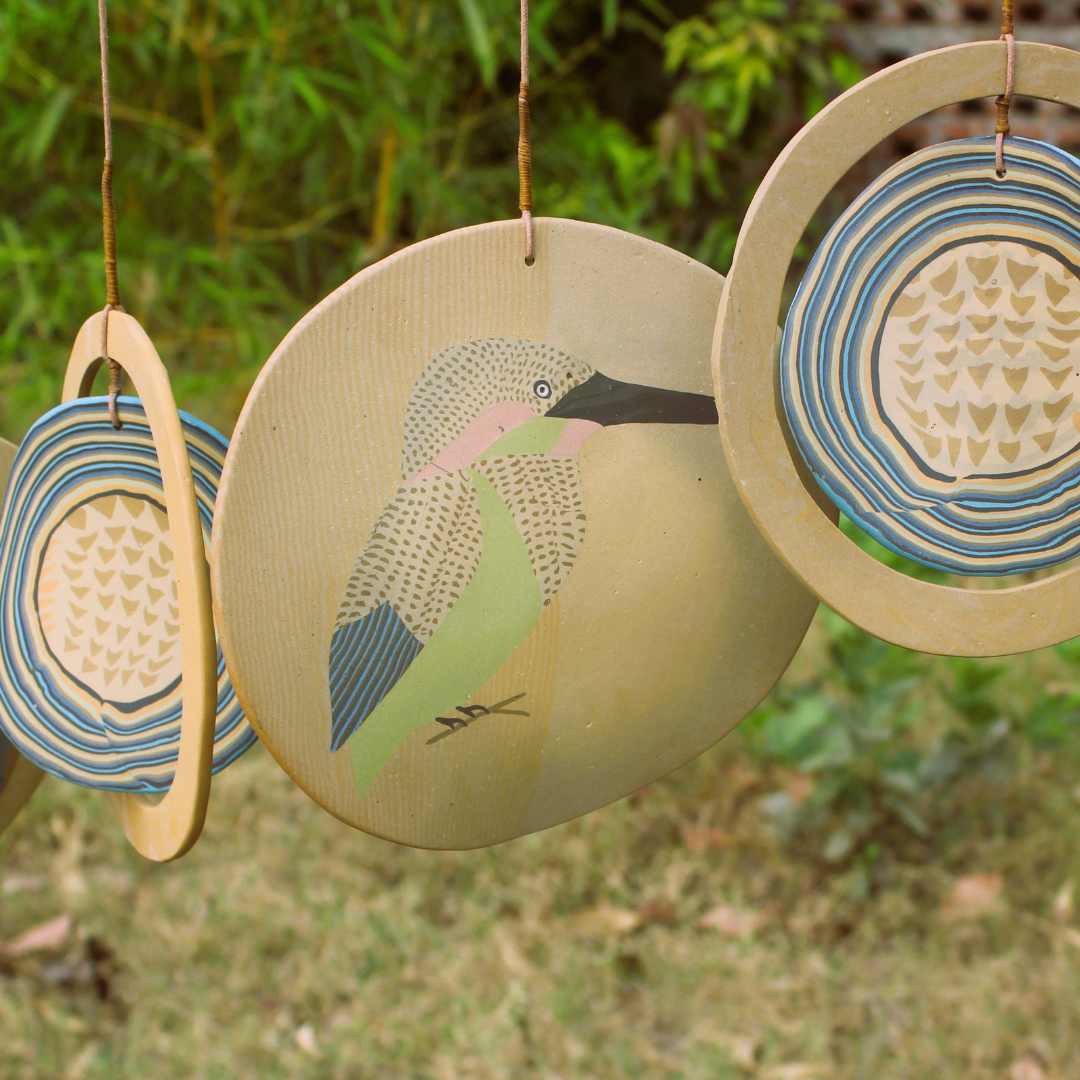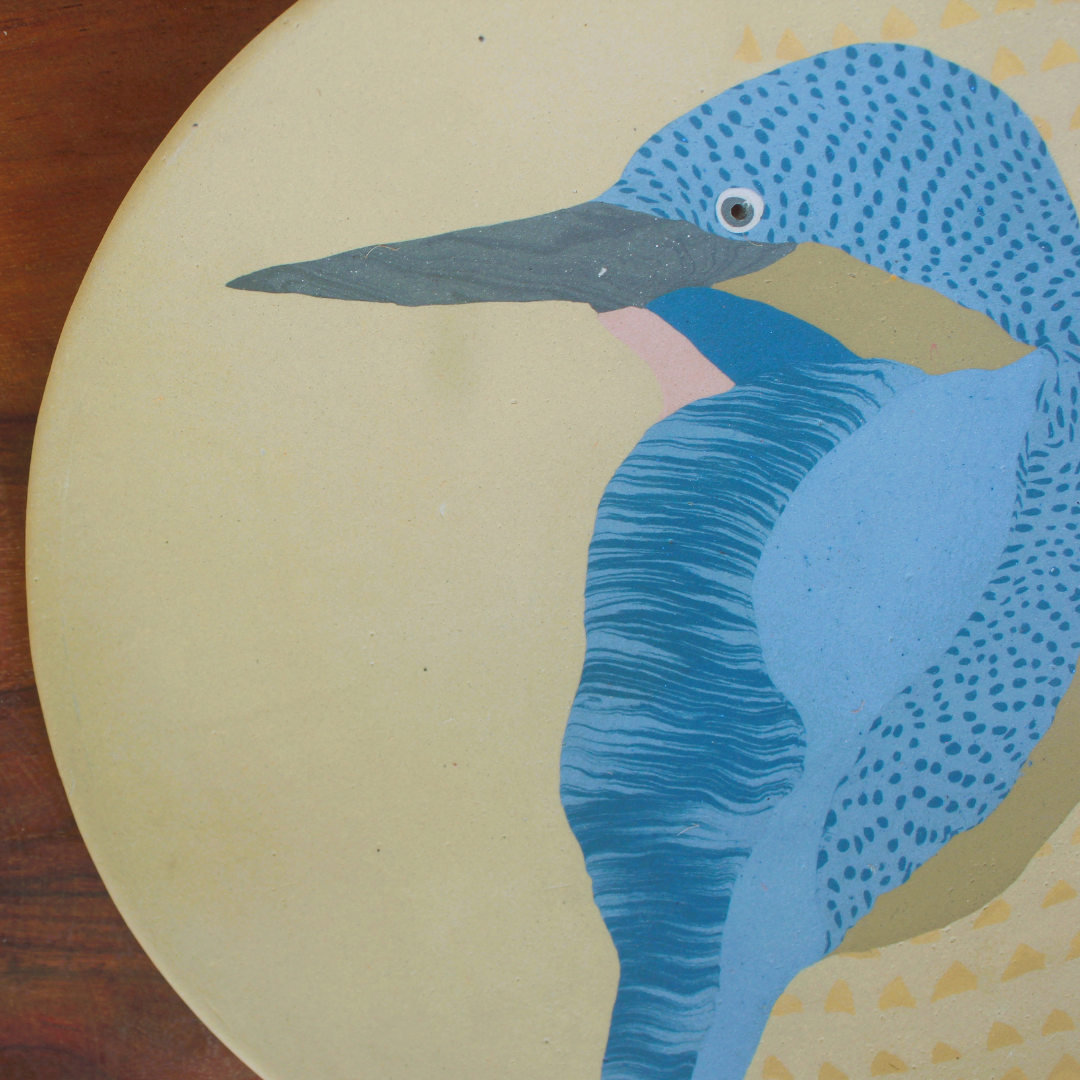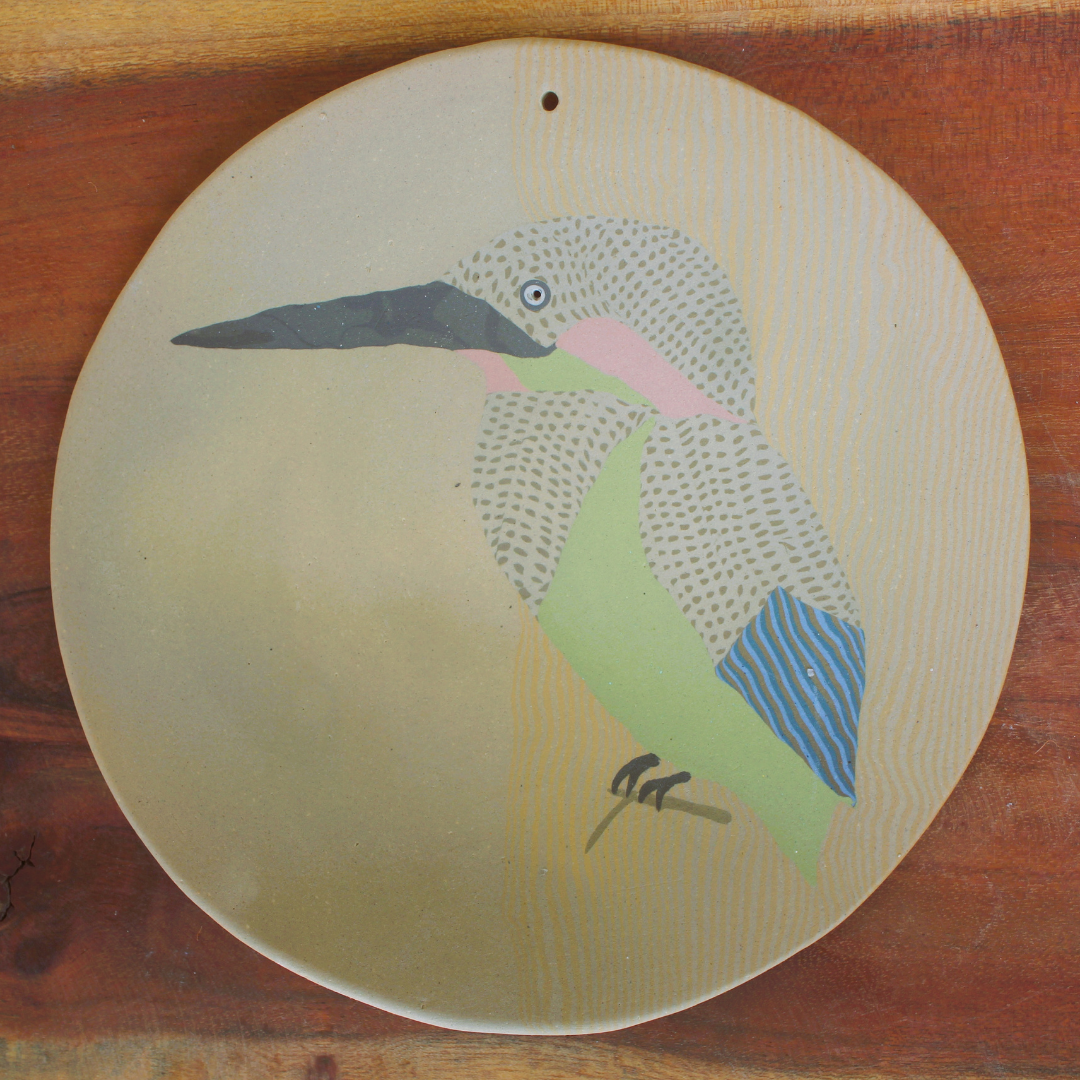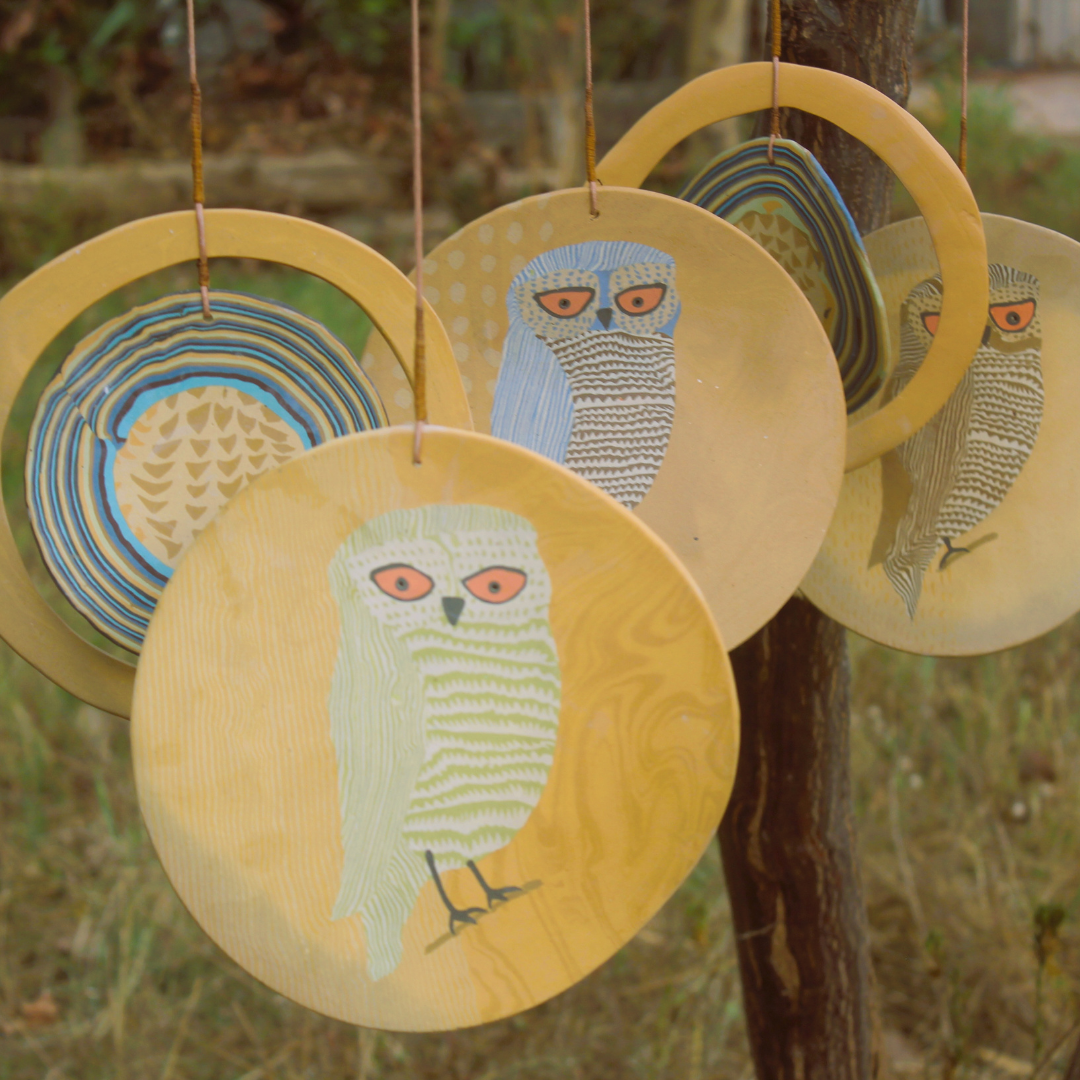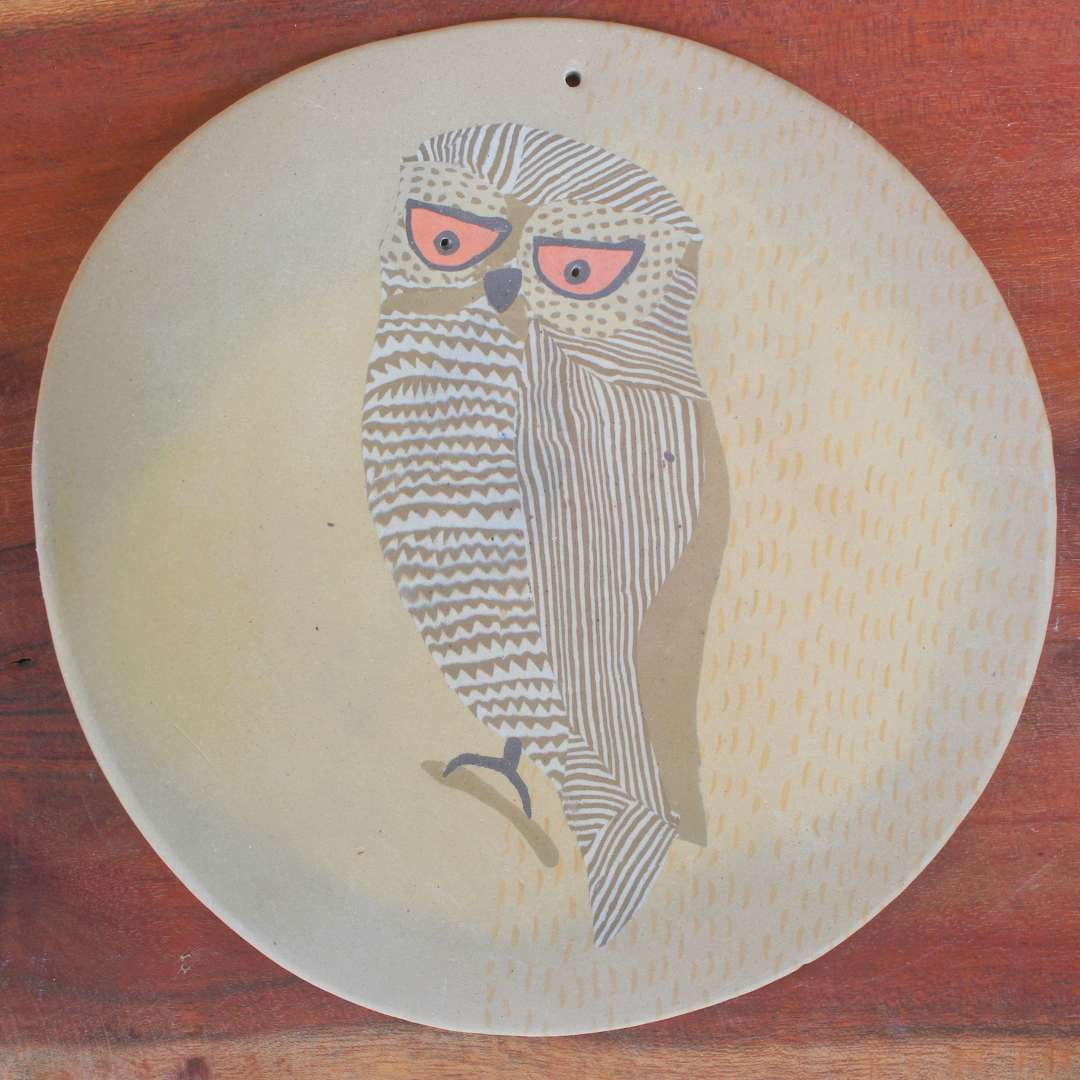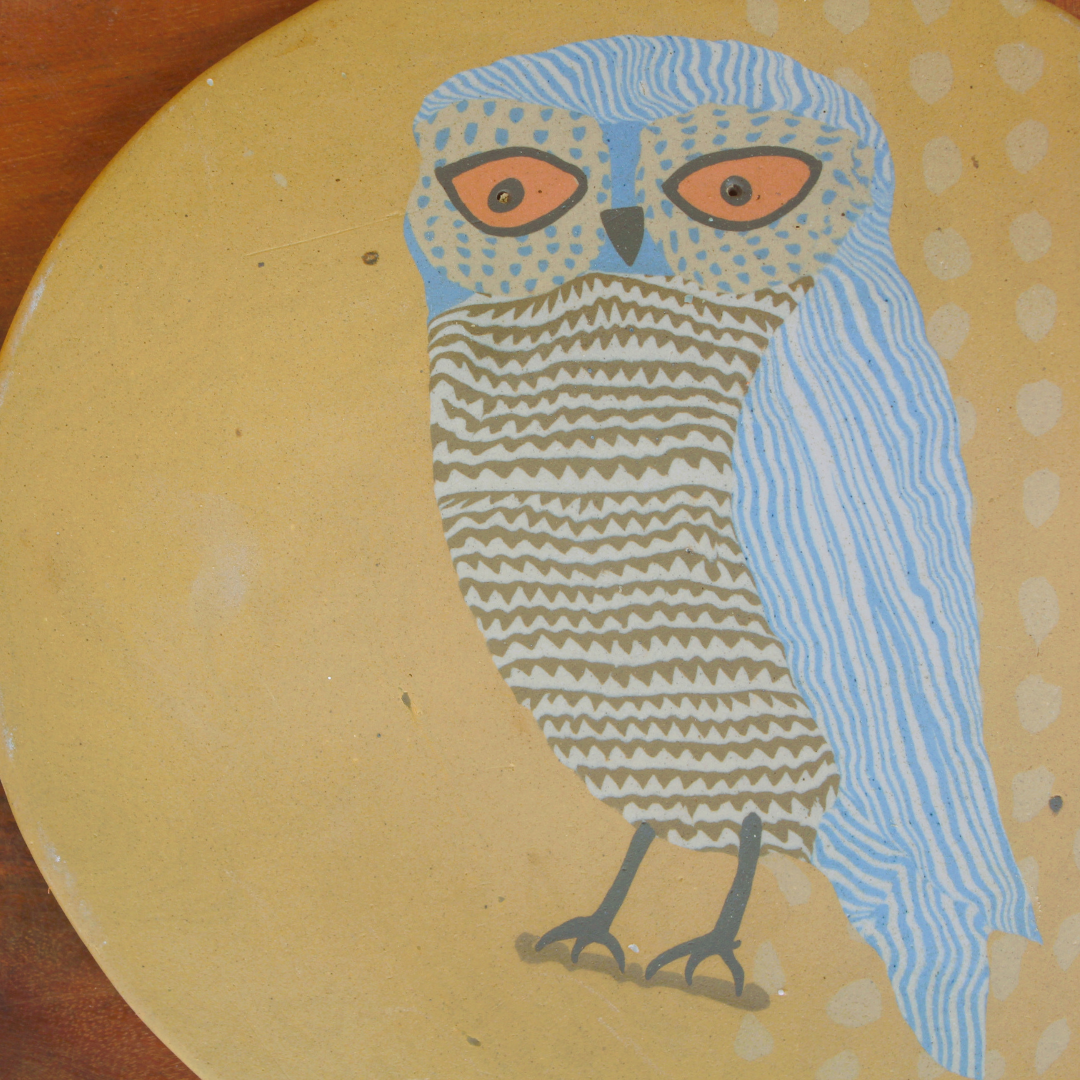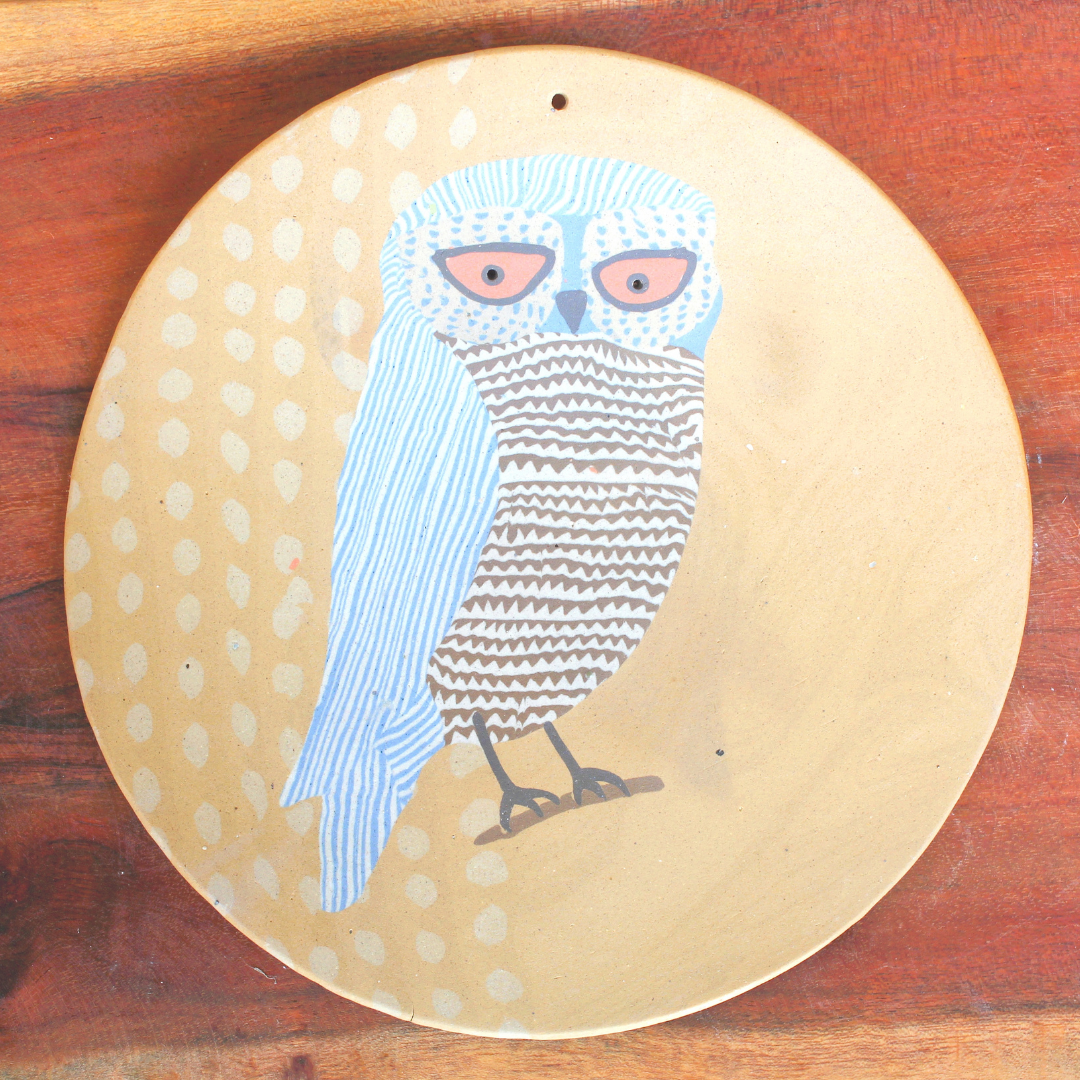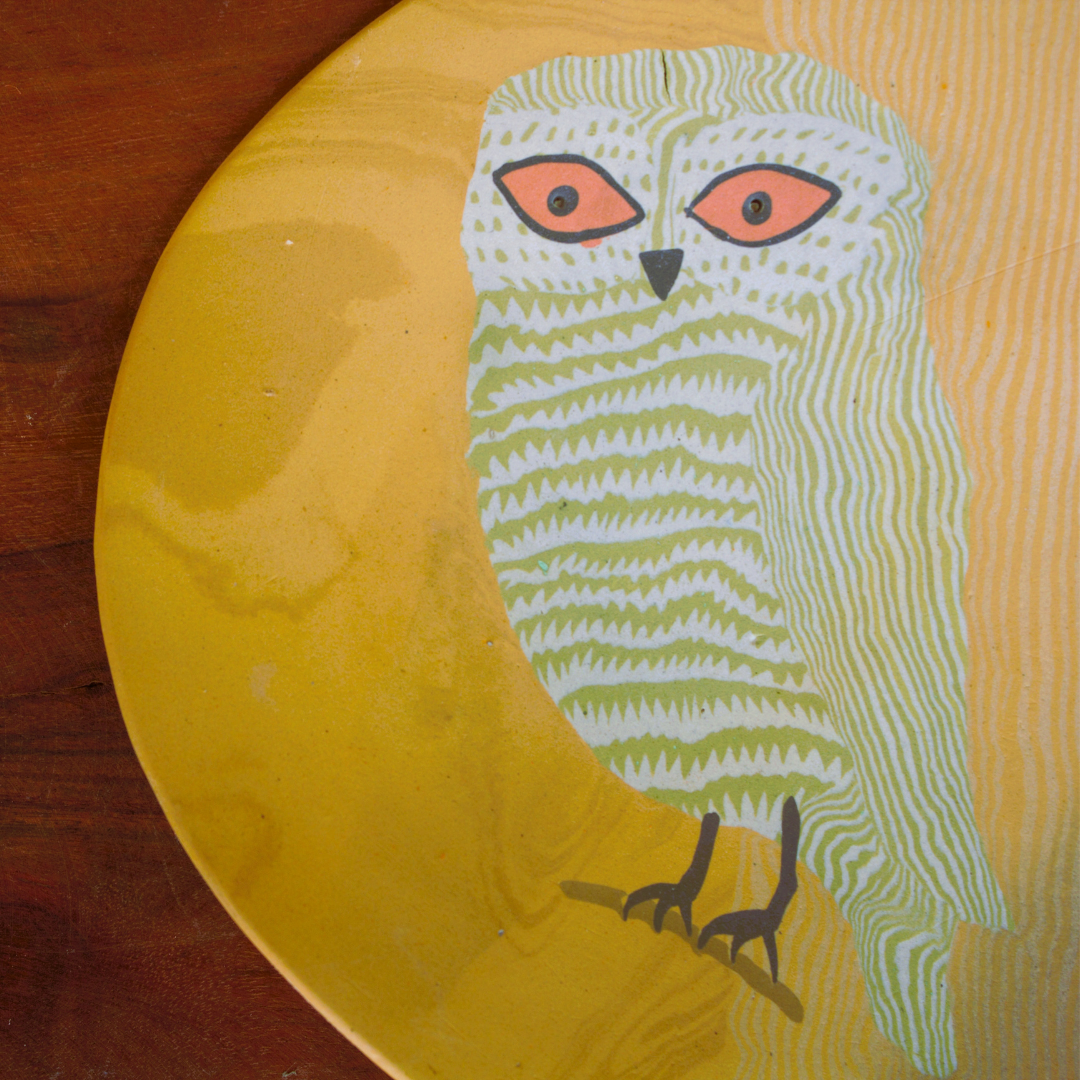 Kavita Pandya Ganguly
A series of ceramic clappers made in Nerikomi technique by Kavita Pandya Ganguly.
Birds from the Golden Cage
Stoneware ceramics in Nerikomi technique
8.5 inches each clapper, Series of 5 (Compositions of Hoopoe, Indian Pitta, Kingfisher, Muniya & Owl)
All living creatures make their journey towards the ultimate freedom 'Moksh'. On this path they get trapped in many earthly desires and enslave themselves in a Golden Cage. Our soul symbolizes a bird who wishes to fly beyond all these barriers, to attain salvation. We are surrounded with amazing natural symmetry where mathematically you observe patterns and arrangements. Tree, flowers, leaves, all lay out in patterns and overlaps, even or uneven counts, but in repetition of identical growth. Similarly with birds, their feathers layout and overlap in a way that you observe beautiful patterns on their bodies. The same patterns stretch and spread into some other visual treats when they spread their wings and fly. My work with basic 'line-dot' and overlap reflect the same unidentical symmetry on identical surfaces.